Work
Results Matter
With a scrupulous work ethic, our team takes great pride
in our partners and the work we do together.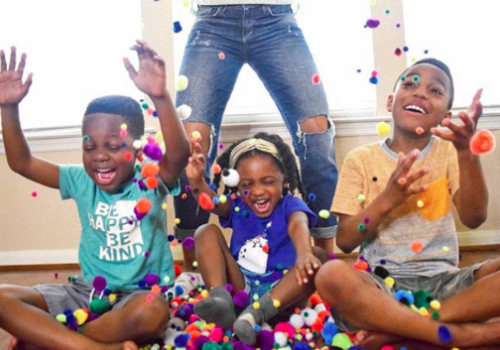 The Genius of Play
Using Play to Help Families Thrive During the Pandemic
Challenge
As millions of families adjusted to the new normal of staying home in light of the COVID-19 pandemic, The Genius of Play – a national movement spearheaded by The Toy Association to educate consumers about play's vital role in child development – was moved to rethink Play All May, an annual campaign that highlights the benefits of play with a month-long celebration. We knew we had the content – the Genius of Play has long been a resource full of play tips, expert advice, and inspiration. How could we best reach families and help them make the most of their time together, now that they were home and mostly indoors?
Approach
Together with the Genius of Play team, we reimagined what was originally planned for Play All May and launched the Play Today initiative that shared traditional and virtual activities through an online destination developed to inspire families to stay well and play on. To kick off the movement, we executed an integrated communications plan that focused on both tried and true tactics and influencer engagement to generate awareness and create conversation and content surrounding the six key benefits of play. We sparked traditional coverage from the start by distributing a press release about the importance of play along with targeted press outreach, a radio media tour, and a MAT release communicating ways to keep families busy during extended hours indoors. To engage parents on social, where we know they are spending a lot of time, we approached influencers on a variety of levels. To help populate The Genius of Play website, we engaged top tier influencers and challenged them to create and share "how to" videos that instructed families on how to play different activities at home . Once this content was live, we built a group of Play Today sponsored ambassadors that shared content throughout the month of May showcasing how they play together. To further engage influencers on an organic level, we distributed #PlayToday calendars touting the benefits of play and encouraging parents to mark their play progress throughout the week.
Results
The Play Today campaign generated 381 million total impressions and produced 10 pieces of unique video content for the Genius of Play website from top tier influencers including @TheMotherOverload, @KateyStanley, @ThatDadBlog and more! As a result, awareness for the Genius of Play drastically improved with traffic on its website increasing by 75% and engagements its social channels increasing by 109% ! Our initiatives positioned the Genius of Play as the go-to resource for parents to learn about the importance of play in their child's development and provide families with free at-home play and learning resources during the pandemic.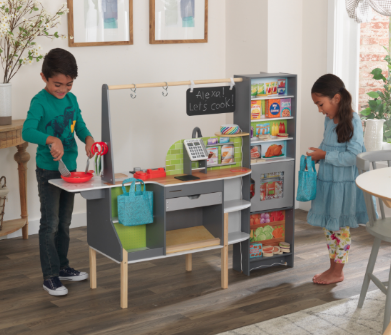 KidKraft
Alexa Integration Sparks New Innovation in Toy Industry
Challenge
"Alexa, how does a brand successfully launch a children's toy into the tech world?" The Alexa 2-in-1 Kitchen and Market was the first of its kind for the KidKraft brand, bridging the gap between children's toys and tech products creating a new, innovative way to play. Our challenge was to introduce KidKraft, an award-winning children's toy brand, into the tech industry to generate excitement for the Alexa 2-in-1 Kitchen and Market.
Approach
"Alexa, let's get cooking!" With the KidKraft brand already well-known in the children's toy category, securing an exclusive reveal within the tech space was a critical piece to this launch. CNET scooped up the opportunity to share an in-depth exclusive reveal timed to New York Toy Fair, creating a burst of coverage in both the toy and tech industries. To maintain this buzz, we targeted tech-specific outlets, in addition to the typical toy and parenting press, to receive a first-look demo of the product at Toy Fair creating a wave of additional coverage for the launch. Following the success of Toy Fair, we cooked up a strategic outreach plan to ensure the Alexa 2-in-1 Kitchen and Market was top of mind with media and consumers ahead of its October retail launch. With a dollop of media outreach, a dash of industry awards submissions, and a pinch of influencer sampling, we were able to generate a second wave of coverage in Q4 timed to its retail launch and as consumers began their holiday shopping.
Results
"Alexa, show me the results!" Tapping into the tech industry introduced KidKraft to a new pool of consumers which became an integral part to the success of the launch. KidKraft's Alexa 2-in-1 Kitchen and Market was featured in some of the top holiday gift guides from key media outlets including Good Housekeeping, Business Insider, and Parade and even received a nomination for Innovative Toy of the Year for the Toy of the Year Awards. By the end of 2020, the Alexa 2-in-1 Kitchen and Market received an astounding 1.35 billion impressions!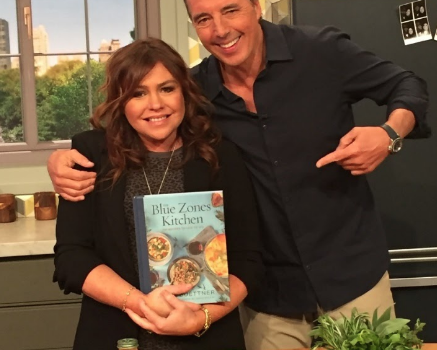 National Geographic
Interactive Rachel Ray Segment Boosts Book Sales
Challenge
Three-time New York Times bestselling author Dan Buettner released a highly anticipated cookbook from National Geographic called The Blue Zones Kitchen; the book gathered 100 recipes for longevity from the places around the world where people live the longest, healthiest lives. With a robust media relations and marketing strategy in place, The Blue Zones Kitchen instantly became Buettner's fourth New York Times Best Seller within the first week of its publication date – and remained there for several weeks thereafter. Our challenge was to keep sales of the book alive and thriving well after the typical promotional period.
Approach
Multiple media placements had generated interest timed to the publication date, our goal was to reinvigorate consumers by organically placing a trendy and interactive segment with Buettner on a top-tier national television show that hadn't previously been engaged. To entice the media, we pulled together a compilation of impressive celebrities, publications, and influencers that recently touted the cookbook on their social channels to showcase its ability to trend among tastemakers – no matter the date.
Results
The Rachael Ray Show flew Dan Buettner in for a hands-on segment that allowed him to showcase his recipes and mission – to help people live a long, healthy life – in a digestible and light way. Immediately after the segment aired, Amazon sold more than 4,000 copies of The Blue Zones Kitchen in just one day – ultimately leveraging the power of PR and earned media to connect with our target audience when and where they were tuned in, and boost sales of the cookbook long after the book's publication date.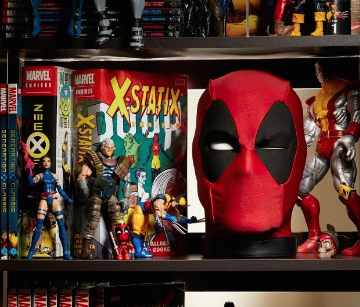 MARVEL Legends
Breaking Through the News: Making "Head"lines with Marvel Legends
Challenge
During a tumultuous time in the media landscape with the news cycle consistently covering pressing world news, it was our challenge to effectively and appropriately launch the preorder for a unique new product: the Marvel Legends Deadpool's Premium Interactive Head, an irreverent talking head (literally!) based on the fan-favorite, snarky, and occasionally politically incorrect comic book character . Hasbro planned to reveal the product on its social media channels in partnership with Marvel and would be able to provide up to 10 product samples for PR efforts. LPR was tasked to support the social media reveal by creating publicity with top tier media and influencer coverage, generate consumer awareness, and ultimately drive preorder sales for the product.
Approach
For this product we knew seeing was believing and it would be important to ensure it was put into the hands of top media as well as toy influencers. Leveraging LPR's strong media relationships we conducted embargoed outreach to a curated list of top tier pop culture and entertainment editors as well as Marvel-focused YouTubers. As outreach began it was important to remain mindful of the personal and professional struggles many were facing at the time. With this in mind, careful outreach was conducted to first-and-foremost keep our relationships with these editors strong both for our agency and for our client. Following conversations with our contacts, we moved forward with sampling efforts to those media who were still interested in covering pop culture news. Samples were also shipped under embargo allowing time for content creation for their respective outlet's site and socials.
On the day of the launch we amplified our efforts by sharing assets including video content, hi-res imagery, product details, and preorder information to our wide array of media contacts including popular geek-focused media, Marvel Legends fan-media, toy influencers, and more.
Following the official launch additional product samples were made available and coverage was sustained with sampling and pitch efforts continuing over the next few weeks.
Results
Embargoed outreach and sampling resulted in press from top outlets including Yahoo! Entertainment, CNET, and Nerdist. Samples were also distributed to talent including Deadpool actor, Ryan Reynolds, as well as Deadpool comic creator, Rob Liefeld, who ultimately shared several posts of unboxing content featuring the Marvel Legends Deadpool's Premium Interactive Head on his Instagram page.
In the weeks following the launch, outreach and sampling continued resulting in review coverage from top-tier tech outlets GameSpot and Engadget as well as YouTube content from notable Marvel influencer and collector Shartimus Prime.
Overall, LPR's strategy and efforts resulted in more than 245 million media impressions and 454.9 million social impressions.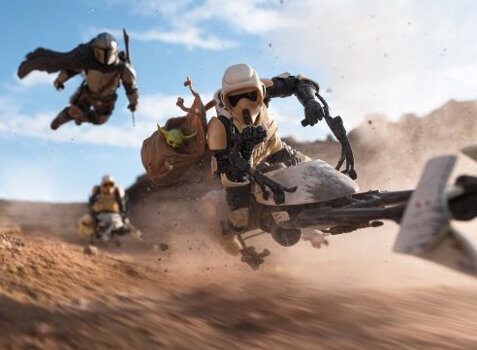 Star Wars – Mandalorian
Maintaining Momentum with The Mandalorian: Serving Global Fans A Months-Long Bounty of Consumer Products
Challenge
In a time (not too) long ago (2019), in a galaxy far, far away, The Mandalorian premiered on Disney+, and Hasbro Star Wars product brought the fun to life. With Season 2 on the horizon, a battle was brewing to maintain momentum and drive as much excitement for the newest bounty of Hasbro Star Wars products as the introduction of "The Child" had first generated.
Approach
"Mandolorians are stronger together" so LPR doubled down on Season 2! The Mando Mondays campaign created a driving force of key pulse points for ongoing media and fan outreach, with announcements, activations, and out-of-this-world excitement.
The celebration launched with a livestream event hosted on the official Star Wars YouTube page with segments featuring series talent and product unboxings. To capitalize on this stellar moment, LPR enlisted nearly 100 relevant media outlets, fan sites, and influencers to be amongst the first to receive coveted new Hasbro Star Wars product, setting the groundwork for massive coverage, content, and awareness for the campaign.
Maintaining Mando Mondays buzz was crucial to success, so the LPR team implemented a media relations strategy to hunt for every coverage opportunity; incorporating weekly top-tier media reveals, fan site interviews with designers and key brand team members, and an 8-week #HasbroToyPic Instagram campaign to showcase newly revealed figures in a unique way.
Results
The warrior-worthy campaign garnered more than 424 million media impressions including product-focused press coverage from IGN, Screen Rant, The Verge, and The Hollywood Reporter. Social engagement generated from the product mailer, weekly product reveals, along with a supplemental sponsored #HasbroToyPic campaign resulted in more than 192.9 million social impressions overall. Most importantly, LPR maintained interest and buzz throughout the entire 12-week campaign, complementing a global retail strategy meant to drive sales from launch through the holiday shopping season.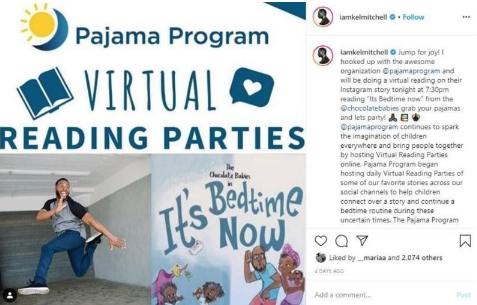 Pajama Program
Keeping Kids Engaged with Reading During COVID-19
Challenge
In the wake of COVID-19, Pajama Program, a non-profit organization that promotes and supports a comforting bedtime routine for children to help them thrive, had to suspend programming and temporarily close its Reading Centers. Pajama Program tasked LPR with finding a solution to keep the thousands of children that relied on its centers engaged. Leveraging the power of social media, LPR teamed with Pajama Program to launch daily Virtual Reading Parties on Instagram. To generate awareness for the parties at launch and excite families about attending, LPR secured celebrities and social influencers to volunteer their time and read their favorite bedtime story.
Approach
To fill the Pajama Program social account with magical stories of imaginative adventures, we engaged favorite celebrities and family friendly influencers. Leveraging Pajama Program's feel-good mission and tapping into the widespread desire to give back during a heightened time of need, we invited the influencers and celebrities to film themselves reading a bedtime story of their choice and a bedtime tip to be shared on Pajama Program's Instagram. To amplify the activity and promote fundraising, participants were encouraged to share their Virtual Reading Party video with their Instagram followers and include the "Donate Now" button.
Results
Celebrities and influencers – including Kel Mitchel, Melissa Joan Hart, Bethany Joy Lenz, Peta Murgatroyd, Meryl Davis, and William Daniels (aka Mr. Feeny himself!) – supported the Pajama Program Virtual Reading Parties by donating their time and sharing the campaign with their communities. Their involvement helped raise awareness for the organization and underscored the importance of a good night sleep. The commitment from 20 celebrity and influencer volunteer readers kicked off the Virtual Reading Party program with terrific momentum, generating 12 million social impressions and driving participation from families across the country.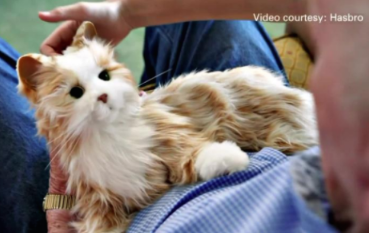 Ageless Innovation
Delivering Companionship to Older Adults Amid COVID-19
Challenge
As a leader in the aging space, Ageless Innovation was in a unique position to provide comfort and companionship to older adults living in isolation as a result of the COVID-19 restrictions. The company worked quickly to connect with local and regional state departments across the country to distribute thousands of their animatronic Joy for All Companion Pets to seniors who were battling social isolation, loneliness and cognitive decline. Our challenge was to cut through a news cycle that was highly saturated with stories of companies and brands providing support for those impacted by the virus, and to generate widespread coverage for our powerful and authentic initiative.
Approach
To generate awareness and support for the programs, LPR identified dozens of reporters who covered news related to aging and COVID-19 in local markets where the pets were distributed, beginning with Florida and New York state. We built interest and connections with the media by providing them with authentic testimonials and interviews with recipients, their family members, and professional caregivers. We also provided each reporter with access to medical professionals and program organizers in each state, while simultaneously sharing digestible research findings from proven clinical studies to further establish the company's credibility in an easy-to-understand way. When local coverage began to trickle in across multiple states, we bubbled up enough buzz to begin sharing the overarching story of our cross-country initiative with national media.
Results
Within 72 hours, we generated more than180 placements in outlets including CNN, FOX News, New York Post, and even Barstool Sports – ultimately garnering more than 280 million impressions. In two months, we secured more than 594 million earned impressions from a total of 691 placements. Since the initial 2020 program announcement, we continue to generate coverage and interest among national and local reporters across the country, all of whom which have expressed excitement in sharing the news of a small company who is doing big things to help combat an unprecedented loneliness epidemic.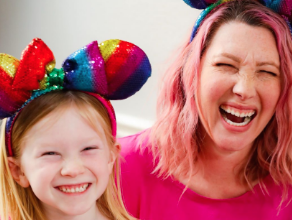 Carson Dellosa Education
Launching Educational Resources to Support At-Home Learning in a Pandemic
Challenge
In light of the COVID-19 pandemic and the increased need for remote learning resources, Carson Dellosa Education accelerated the launch of its new Disney Learning collection of activity books, flash cards, and more. To generate awareness for the new materials as students and parents started to adjust to learning at home, the LPR team had to quickly pivot, pushing the PR launch activity one month earlier than originally planned and then sustain a steady stream of media and influencer coverage.
Approach
Our strategic media relations campaign kicked off by debuting the Disney Learning Collection with key consumer and trade press. Participation in a virtual media tour complemented the resulting wave of coverage and positioned the line as one of the top resources for families coping with at-home learning. To connect with parents directly at launch, we engaged five parenting influencers on Instagram who shared content on how they were incorporating Disney Learning into their at-home routine. We also sampled a variety of Disney-loving influencers organically to introduce the collection to their followers and connect Carson Dellosa Education materials to passionate fans of Disney characters, brands, and products.
Results
The launch of the Carson Dellosa Disney Learning line garnered 364 million media impressions from top outlets including PopSugar, BuzzFeed, Yahoo! Lifestyle and more. Through LPR's efforts, the line also generated 16.9 million social impressions resulting from our sponsored and organic influencer programs. Media and influencers alike were ecstatic to see these resources hit the market, and the feedback we received was magical.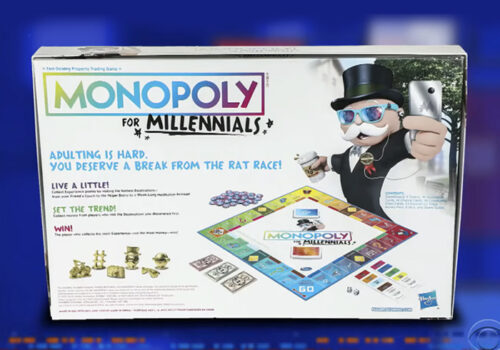 Monopoly For Millennials
Using Late Night Humor to Showcase Classic Games with a New Twist
Challenge
Hasbro was looking to shake up Game Night by adding hilarious 'adult' twists to its stable of classic games with new introductions of Monopoly: Millennials, Clue: What Happened Last Night? Lost in Vegas, and Game of Life: Quarter Life Crisis. Our challenge was to create buzz and excitement for the retail launch.
Approach
In order to reach the right audience, we had to put the games into the hands of targeted media, influencers, and celebrities to help spread the word with adults that their favorite childhood games had grown up. Tapping into the pop culture newsworthiness of the games themselves, we were able to highlight the humor and fun of these new twists on classic game play.
Results
We definitely had the last laugh, generating more than one billion earned media impressions in just a few short months. We secured organic national broadcast coverage on Live! With Kelly and Ryan, Today Show, The Tonight Show starring Jimmy Fallon, The Late Show with Stephen Colbert, and The Late Late Show with James Corden.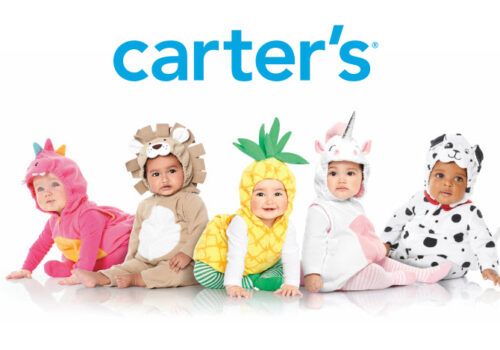 Carter's Halloween
The Trick to Making Seasonal Campaigns a Real Treat
Challenge
Carter's, the #1 brand in children's apparel, was looking to create excitement and drive sales for its Halloween costume collection. Key to success was increasing awareness for the company's seasonal line and inserting the brand into the annual holiday conversation.
Approach
Our strategic product publicity program delivered the news about Carter's Halloween collection to parents just when they were looking for – and purchasing – costumes. Our thoughtful approach focused on the media we knew our target audience was consuming, including parenting, pop culture, and general news outlets. Our outreach included personalized pitches complete with product information and samples, packaged with unique story angles tied to the individual costumes themselves.
Results
Our outreach successfully placed Carter's in the seasonal spotlight and created a burst of product focused news timed to Halloween – both leading up to and on the holiday – resulting in over 242 million impressions with coverage featured in top-tier outlets such as People, Good Housekeeping, Yahoo!, E!, Romper, and more.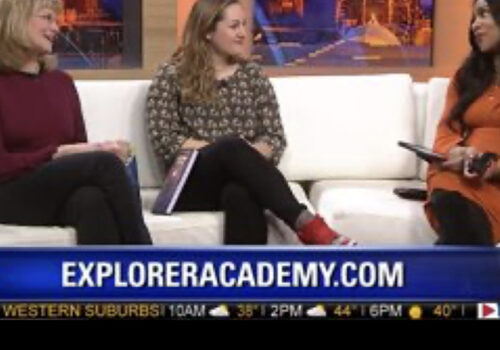 National Geographic
Using Creative Angles to Keep the Story Fresh
Challenge
After the launch of National Geographic Kids Books' first ever fiction series, Explorer Academy, the team tasked LPR with driving buzz and media coverage for the second book in the series, The Falcon's Feather. Recognizing that relevant media had already covered the series launch, we needed to find a way to identify new and creative 'hooks' in order to re-engage and excite press.
Approach
We knew a simple announcement of the second book in a series wouldn't suffice, so in order to reignite interest with national press, we teased out fun and unique angles and assets specific to The Falcon's Feather to select media. Ahead of the publication date, we offered Collider the chance to exclusively reveal 'behind the scenes' illustrations from the new book along with an exclusive interview with the series' illustrator. We also amped up our visual content offerings, and worked with Romper to reveal the trailer for the second book and the cover of the third book to make the piece more engaging and exciting for readers.
To generate buzz for the author's book tour, we offered unique video content, author Q&As, book giveaways, and live interviews with a real-life National Geographic Explorer to local media stations and publications across the country. We also worked with the Explorer to relate her real-life experiences back to The Falcon's Feather in order to create an enticing and relevant interview for press.
Results
You don't always get a second bite at the apple, however as a result of our creative approach, the campaign resulted in 28 million total media impressions across broadcast, online news, and parenting outlets including Collider. Romper, Red Tricycle, FOX Chicago, CBS Minnesota, and more.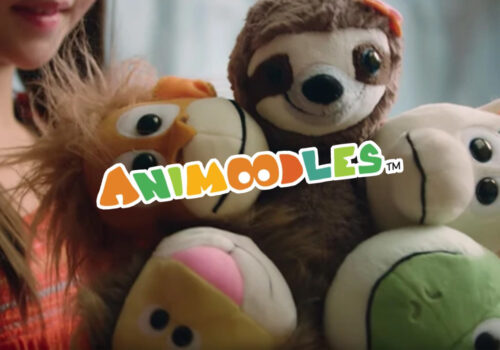 Animoodles
From Kickstarter Success to Mass Market Sell-out
Challenge
Funded by a Kickstarter success, Animoodles came to us to help position its line of innovative, collectible plush toys as a 'must have' as it headed into its first holiday retail season.
Approach
We needed to show media and influencers –and ultimately consumers –that Animoodles were no ordinary stuffed animal but rather magnetic, mix-and-make plush that combines both creativity and compassion. To establish a solid foundation ahead of the holidays, we leveraged the founders' impressive Silicon Valley background and the product's innovation to secure in-person interviews for the Animoodles team with industry and parenting media experts. To continue to build the buzz, we put Animoodles into the hands of targeted media and brand relevant influencers.
Results
Our campaign generated more than 200 million media impressions with Animoodles featured in coveted holiday gift guides including People, Forbes, Yahoo! and US Weekly. Through our efforts Animoodles was also recognized with a number of award nominations and wins from Kotaku, The Toy Insider, and Creative Child Magazine. As a result of the holiday buzz, Animoodles sold out two weeks before Christmas on Amazon and Nordstrom.com along with several Nordstrom locations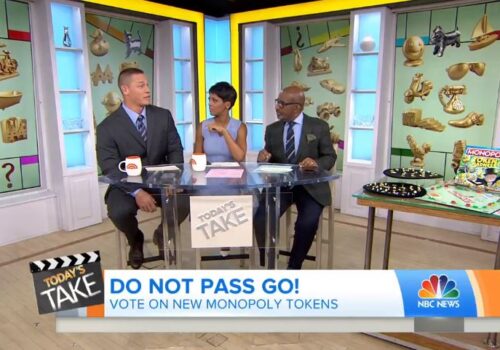 Monopoly Token Vote
Rallying Consumers, Press, and Brands to Shape the Fate of an Iconic Game
Challenge
As Monopoly planned the launch of a new take on its classic game, the Monopoly Token Madness Edition, fans around the world were invited to hand pick all eight tokens to become the new "classic" pieces on the board for years to come. The historic vote left the fate of the iconic tokens, including the Scottie dog, top hat, car, cat, and more, in the hands of consumers across the globe, giving them the ultimate power to choose which traditional tokens would remain or be removed from the beloved Hasbro game.Our challenge was to drive votes and develop a media strategy that would sustain coverage throughout the three-month campaign.
Approach
To generate awareness, excitement, and ongoing engagement, LPR strategically identified and released information at three key moments during the voting period. First, we built anticipation by releasing embargoed information about the campaign to a trusted group of top-tier press and influencers-asking each to keep the news safe ahead of an exclusive reveal with the hosts of Today Show. With a widely respected group of journalists and influencers on board and ready to rally behind their tokens of choice, news of the campaign along with passionate pleas from our 'ambassadors' activated widespread communities—including media, celebrities, consumers, and brands—to join the conversation across social and vote. To continue the momentum, we announced the first token voted out of the game timed to the largest toy industry event of the year—Toy Fair—resulting in big buzz and continued engagement as fans said goodbye to the beloved Thimble. To close out the campaign, we leveraged World Monopoly Day—the game's annual 'holiday'—to reveal the eight winning tokens through yet another exclusive Today Show announcement which was further supported by embargoed pitching.
Results
From January throughMarch, the Monopoly news made its way into nearly every U.S. media outlet via 4,000+ unique placements–including three exclusive announcements onToday Show, a front page feature in the Wall Street Journal, a leading story onUSA Today's homepage, a classic quiz on Buzz Feed, and countless more—causing a media and fan frenzy throughout the course of the campaign. With more than four million votes cast, and nearly six billion media impressions garnered, the campaign was a tremendous success and empowered fans across the globe to make a lasting mark on their favorite childhood game. We're proud to announce that the winners of the Monopoly Token Madness vote—the Scottie dog, top hat, car, t-rex, rubber ducky, and penguin—can still be found on the board today.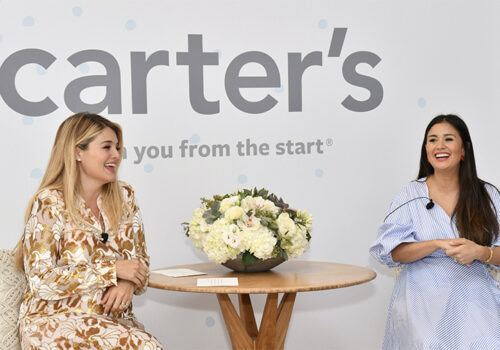 Carter's Brunch
Leveraging the Power of Celebrity to Connect with Consumers
Challenge
Timed to Mother's Day, Carter's was set to launch its annual Little Baby Basics Collection – the essential pieces for building a child's first wardrobe – and sought a way to foster a deeper connection with its consumers.
Approach
To position Carter's as a trusted partner and create excitement for the launch of its Little Baby Basics line, we invited press and influencers to join the brand for a heartfelt conversation about being a mom with Catherine Lowe, entrepreneur and TV personality, and Daphne Oz, Emmy-winning TV host and bestselling author. Our invite list included journalists and influencers that cover children's apparel as well as expecting and new moms working in lifestyle media. By tapping into the conversation surrounding Mother's Day and leveraging the power of shared parenting experiences, we created an intimate event that fostered authentic connection between our guests and immersed them in the brand.
Results
Coverage resulted in more than 239 million media impressions and 16.5 million social impressions, event attendees included journalists from Good Housekeeping, Woman's World, Parents, New York Post, Yahoo! Lifestyle, and People.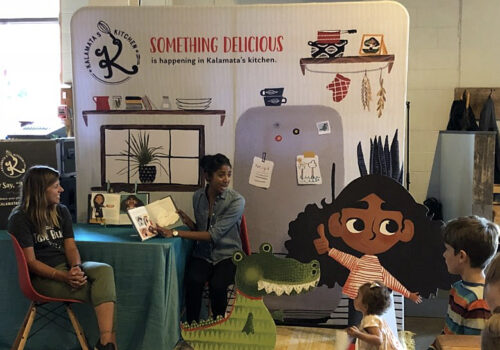 Kalamata's Kitchen Book Launch
Local Event Gets 5-Star Review and Kicks Off National Roll-Out
Challenge
Kalamata's Kitchen, a series of stories featuring a magical place where culture and culinary wonders come to life, was launching its first book. Featuring chef Ilma Lopez, the book debut took place in Portland, ME, the community where Lopez co-owns two restaurants, and LPR was tasked with exciting and engaging local press and influencers to build regional buzz before the brand took the national stage.
Approach
To give Portland a taste of Kalamata's Kitchen, we invited local influencer families and press to a special VIP experience that brought the book and its core message to life. Tapping into the brand's mission to create a new generation of curious and compassionate eaters, the event invited children on a food adventure with a variety of local restaurants rewarding them with colorful stamps on their "Food Passport" in exchange for each new food they tried. Once their passports were complete, kids took photos with characters from the book, enjoyed a reading of the story by author Sarah Thomas, and decorated cupcakes with chef Ilma Lopez. Parents participated in a silent auction for one-of-a-kind Kalamata Kitchen artwork and proceeds benefited local charity "Full Plate, Full Potential." Following the VIP experience, the event opened to the public to immerse the community into the world of Kalamata's Kitchen, raise awareness for the brand, and generate book sales. 
Results
The book launch got Portland buzzing with a pre-event feature story in the Portland Press Herald and a wave of social coverage on Instagram and YouTube documenting the unique experience. With six million media impressions and 2.5 million social impressions, this local event laid the foundation for a successful national launch and a delicious series of food adventures to follow.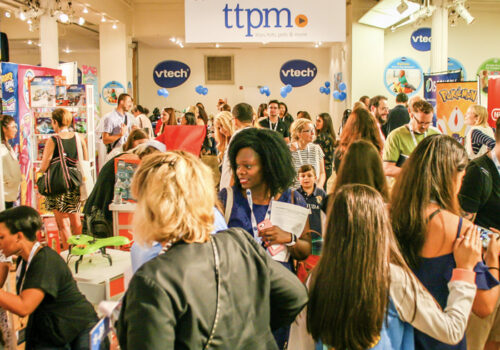 TTPM Holiday Showcase
Creating a Destination Event in a Season Crowded with Competition
Challenge
The TTPM Holiday Showcase – an exclusive, one-day press event highlighting the best in the toy, entertainment and pet categories – was celebrating its 10th Anniversary in 2018. Our challenge was twofold: position the Showcase as the premiere destination for press in a season crowded with similar events; grow and diversify attendance to increase event value for exhibiting companies.
Approach
Our strategy positioned the event as a resource to both the press and exhibitors, a one-stop shop for holiday trend spotting, content generation, and editorial 'shopping.' To draw spot news, social influencers, and fan sites we worked with exhibitors to help them create interactive, socially sharable brand experiences. To engage traditional media and business press, we partnered with TTPM and exhibitors to identify unique story angles and exclusive opportunities such as executive interviews or product reveals.
Results
By creating unique on-site opportunities and leveraging the leading industry experts, more than 150 influencers, YouTube creators, and fan sites attended along with over 80 traditional media guests including the Today Show, CNBC, and The Associated Press. Social conversations spiked on the event day, generating more than 15.3 million Twitter impressions.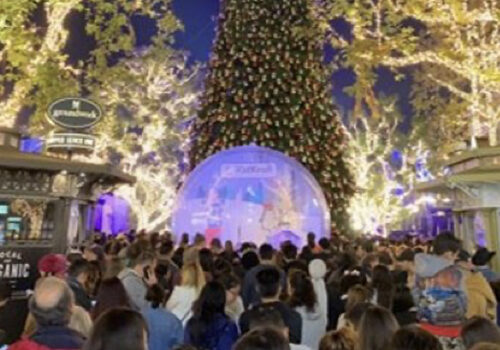 KidKraft Winter Wonderland
Building Brand Awareness Through Hands-On Interaction
Challenge
Many families have KidKraft product in their homes and while beloved, for many parents KidKraft is not a household name. To change that and help drive sales, KidKraft asked us to build brand awareness and generate excitement about its product lineup during the key holiday shopping season.
Approach
To bring its tagline 'Made for Make Believe' to life, we created an imaginative, playful, and memorable activation: a one-day winter wonderland contained in a life-size snow globe. To engage consumers and get them buzzing about KidKraft, we filled the snow globe with priority products and put it in the middle of the Annual Tree Lighting Celebration at Christmas at The Grove in Los Angeles. Families enjoyed a magical, share-worthy experience as they stepped inside the globe and got hands-on with KidKraft products. To amplify the experience, we partnered with select LA social influencers to attend with their families and create content, expanding the reach of the activation to their audiences.
Results
The KidKraft Winter Wonderland Snow Globe was packed throughout the day, with a 30-40 minute wait time and a line across the plaza. More than 1,000 lucky guests were able to walk in and interact with the products resulting in more than 750,000 total social impressions and countless happy memories.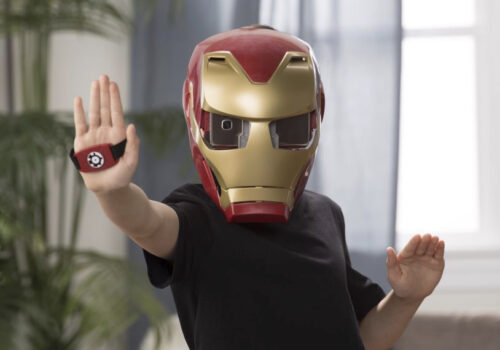 Marvel Hero Vision
Creating Buzz to Build Pre-Launch Demand
Challenge
Hasbro was set to launch a groundbreaking new product that would make fans feel as if they had stepped into Iron Man's suit. Combining traditional role play with AR technology, The Marvel Avengers: Infinity War Hero Vision Iron Man AR Experience would be revealed at Toy Fair, the industry's leading tradeshow event, and hit shelves in the spring, timed to the highly anticipated spring launch of Avengers: Infinity War. Our challenge was to not only generate awareness and build demand in advance of the launch, but communicate why the product was so innovative and demonstrate how it worked since it created a play experience unlike anyone had ever seen.
Approach
To convey the 'gotta see it to believe it' product experience to consumers, we leveraged our media relationships to create 'show and tell' coverage through personalized interactive opportunities, in-depth interviews with the brand design teams, and a continuous drumbeat of newsworthy pitch angles. As a way to garner initial interest and educate reporters on the innovation behind the product, we secured a two-day media tour visiting top tech, pop culture and family/lifestyle outlets throughout NYC including Mashable, Gizmodo, Engadget, The Verge, CNET, Good Housekeeping and more. Each outlet was able to test the product, speak directly with the Hasbro Marvel brand design representatives and capture unique content under embargo.
Results
The campaign generated more than 570 million media impressions with more than 100 stories secured that truly brought the product to life. Reporters from notable media outlets including Yahoo, CNET, Wired and IGN drove interest and demand before the product even hit shelves. Impressive buzz from the product launch led to additional media opportunities including livestream segments on Cheddar, The Verge, and Mashable, and it became a hot holiday item, included in gift guides and holiday features on Popsugar, Newsday, Forbes and Good Housekeeping as well as recognized as a Top Tech Toy by leading industry outlet, The Toy Insider. Overall, the coverage successfully communicated to fans and consumers just how unique the Marvel Avengers: Infinity War Hero Vision Iron Man AR Experience is.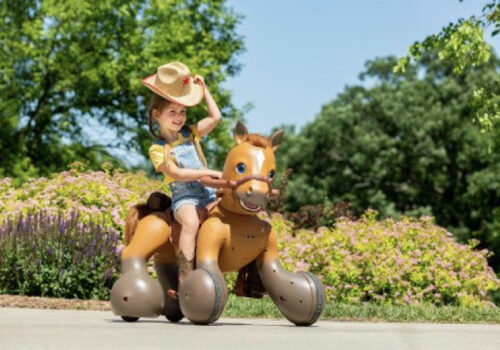 Kid Trax Rideamals
Using the Power of Product Publicity to Launch a New Category
Challenge
The award-winning, battery-powered ride-on brand, Kid Trax from Pacific Cycle, turned to us to launch an all new toy segment that combined ride-on fun with interactive and imaginative pet play. Our charge was to educate consumers about the new category as it hit shelves in August (months before shoppers are thinking about big ticket holiday gifts), build the new Rideamals brand, and generate a lot of buzz and excitement through the holiday for its first product, Kid Trax Rideamals Scout.
Approach
We saddled up and got to work, developing a robust launch campaign that included influencer engagement, national and local media relations, toy industry events, award submissions, and celebrity seeding to bring the magic of Kid Trax Rideamals Scout to life. Leaning into the wow-worthy reaction to a pony pal kids can ride, interact with, groom, feed and care for, and the excitement of seeing Scout come to life, our outreach focused on in-person demos and product sampling to prove the childhood dream of owning a pony still resonated – no matter what age you are!
Results
The program supported the launch and ran through the key holiday shopping season, generating more than 1 billion total impressions, with the product receiving numerous industry awards and accolades. With top tier coverage including a broadcast integration on Ellen, and earned media across top TV including Today Show, Fox & Friends, and Live! With Kelly and Ryan, as well as features in Forbes, USA Today, People and Good Housekeeping – Kid Trax Rideamals Scout was the hit of the holidays. All proof that this was no one-trick pony.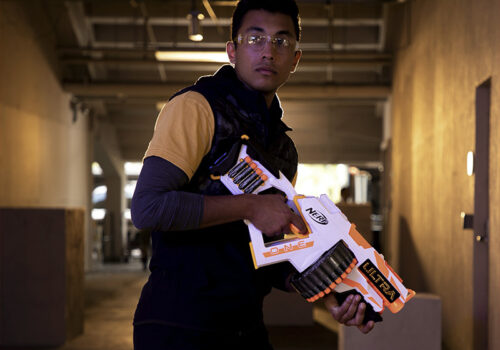 Nerf Ultra
Introducing a New Innovation from a Fan Favorite Brand
Challenge
To celebrate one of the NERF brand's biggest innovation stories – the launch of the new NERF Ultra segment, featuring the farthest-flying dart ever – we were challenged to excite existing fans and introduce new consumers into the franchise, creating buzz before the launch and a burst of news as product hit shelves, followed by consistent coverage in outlets that hyped the 'cool factor' of NERF's newest line through the holiday season.
Approach
We developed a multi-phased PR program culminating in buzz and excitement among influencers, media, fans, and content creators. Our strategy included in-person deskside visits for product demos with top tier outlets followed by exclusive product reveals within Wall Street Journal, CNET, and more. LPR recruited 14 influencers, athletes, gamers and fans to compete in the first ever NERF Ultra Championship, filmed for a social content series airing across NERF channels. Following the challenge, we commemorated the launch of the NERF Ultra One Blaster with an immersive evening preview event for top-tier media outlets such as Business Insider, Buzzfeed, Thrillist and Yahoo! To continue the momentum and generate product unboxings and reviews, we seeded the blaster to 50 key media and influencers including Barstool Sports, The Verge, and WIRED, and pitched it as a holiday must-have all season long. .
Results
From the October launch through the holiday season, NERF Ultra generated more than 1.2 billion total media and social impressions and more than 350 pieces of content, with key coverage featured on Geek.com, Heavy, The Verge and organic social shouts from notable personalities including Nick Young, DangMattSmith, Jibrizy, and more.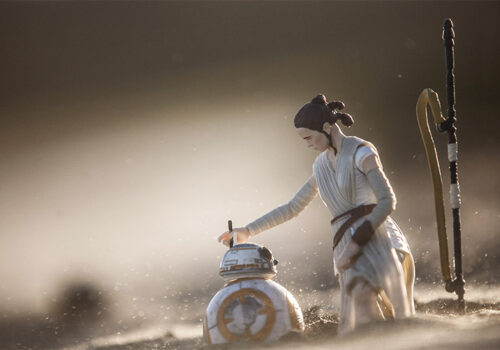 Star Wars #HasbroToyPic
Created a Phenomenon Among Global Fan Base
Challenge
To establish a new and unique way of engaging the Star Wars fan community, while promoting its highly collectible Star Wars: The Black Series product line and connecting with adult consumers.
Approach
To excite and engage Star Wars fans in a unique way that could be ownable to Hasbro, we tapped into an organic trend we saw already happening in the collector community: using toy figures to recreate scenes from entertainment. Using research to inform our strategy, we created the first #HasbroToyPic Fan Figure photo series, a "for them, by them" user-generated program. Fans were invited to show off their collections and recreate favorite Star Wars scenes using Hasbro figures and vehicles for a chance to have their photos in the spotlight at important moments such as San Diego Comic- Con and featured in top entertainment and pop culture media outlets including Entertainment Weekly, Gizmodo and Yahoo.
Results
#HasbroToyPic has since grown into a widespread phenomenon, propelling Hasbro's Star Wars: The Black Series line into the spotlight. During that first program, in one month more than 4,000 images across social media were tagged with #HasbroToyPic featuring Hasbro's Star Wars: The Force Awakens The Black Series figures. Now, we see multiple #HasbroToyPic images shared daily and the core group of toy photographers we work with have almost doubled their audience reach. The program was so successful that Hasbro not only continued #HasbroToyPic for Star Wars fans, but extended participation to other entertainment brands as well.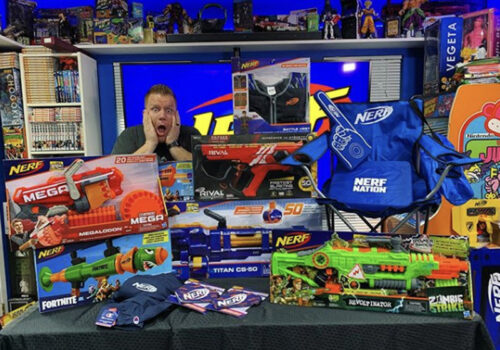 Nerf Nation
Mobilized a Nation of Fans with a Timely Call-to-Action
Challenge
Retail competition was heating up for NERF with more companies competing for shelf space and share of voice in the blaster category. It was critical now more than ever to drive home NERF's #1 brand message that it's NERF or Nothin.,' to claim our stake and maintain leadership in what was quickly becoming a crowded space.
Approach
Using the brand's 50th anniversary as a hook, the team was tasked with mobilizing fans and influencers to underscore that NERF is the category leader. We developed an official #NERFNation VIP ambassador program, recruiting 50 influencers organically to be part of an exclusive group and receive inside access to the NERF brand through one-of-a-kind experiences and shareworthy opportunities they wouldn't get from any other blaster brand.
Results
#NERFNation ambassadors – spanning loyal brand fans, social influencers like ExtremeToys TV and Josh Horton, and athletes including Nick Young and Matt Judon – were excited to be part of an elite group, and as a result of the sneak peeks, high quality custom swag, and more exclusive NERF opportunities, the program earned more than 55 million social impressions and generated over 150 pieces of social content in its first year, all through organic outreach.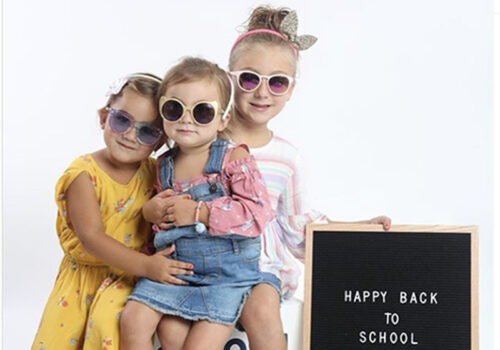 OshKosh B'gosh
Influencers Teach Millennial Moms the ABCs of Back-to-School Style
Challenge
The children's apparel market is highly competitive and as the official back-to-school selling season approached, OshKosh B'gosh challenged our team to insert the 124-year-old brand into the conversation with millennial moms.
Approach
In today's evolving world where parents have a tremendous amount of information and options at their fingertips, we knew we needed to reinforce the brand's leadership position and build the belief that OshKosh B'gosh is more relevant for kids today than ever before. To get moms buzzing about the brand and kick off the back-to-school season in style, we took a two-prong approach: a Back-to-School Influencer Event and a Family Fashion YouTube program. Our event facilitated face time between our guests and the brand, pairing influencer families with OshKosh B'gosh stylists to provide them with the perfect Back-to-School looks; the YouTube campaign generated haul videos showcasing families shopping for and modeling their favorite Back-to-School looks from OshKosh B'gosh.
Results
As a result of our efforts, OshKosh B'gosh generated more than 105.5 million social impressions timed to the Back-to-School season from influencers including The McClure Family, Tic Tac Toy Family, JesssFam, StrollerintheCity, and more. We also strengthened existing relationships and built new connections that our team continued to leverage for ongoing brand publicity.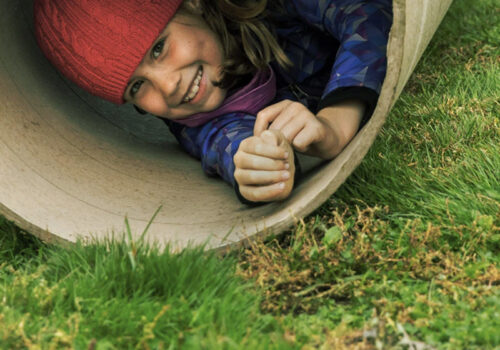 Kamik #FreeYourPlay
Created the Path to Change a Brand's Perception
Challenge 
Kamik, a 110-year-old Canadian footwear brand, was introducing a global campaign that aligned the brand with outside free play. With a recent surge in outdoor-focused campaign launches from brands in other industries, LPR was tasked with not only creating one global platform to inspire consumers and generate press and social coverage – but also standing out from the crowd. 
Approach 
To bring the campaign to life we created the #FreeYourPlay integrated communications program, which kicked off a global movement to generate awareness and create conversation for the Outside Free Play message.  We ignited media coverage from the start by distributing a global survey on how kids play along with targeted press outreach, inserting the brand into the conversation surrounding the benefits of outside play. Once the foundation of the campaign was in place, we engaged influencers across the United States with an Instagram ambassador program and series of immersive event experiences to introduce influencers in top markets to the movement and encourage their families to showcase how they play outside to provide inspiration for their engaged audiences. 
Results 
The campaign generated 95 million total impressions and helped the brand meets its goal of going 'beyond the boot' to elevate Kamik from a footwear company to a lifestyle brand and inspirational play resource for families across the country.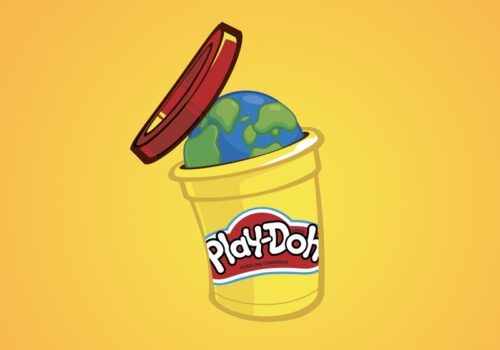 World Play-Doh Day
Created a Global Celebration Around an Iconic Brand
Challenge
Over several years, we had successfully positioned National Play-Doh Day as an annual holiday. As the Play-Doh brand approached its 60th birthday, we were tasked with taking the celebration global, making World Play-Doh Day the biggest celebration ever for the iconic brand.
Approach
We put a fresh spin on our annual program by commemorating the brand's past by looking into the future. We asked the media, the dedicated fan community, and select countries around the globe to share their ideas on what they believed the world would look like in 60 years. In true Play-Doh fashion, the top 'futuristic' ideas, as chosen by our fans, were brought to life in 100% Play-Doh compound – including flying cars, cutting edge fashion, pet unicorns, and more. We captured the creation of our sculpts in time lapse videos and shared them, along with the images of the ideas brought to life, with widespread media and influencers. We also created custom Play-Doh sculptures for select media outlets and celebrities to use on their social channels – including Jenna Fischer, Girls Life, TV Guide, and ABC World News Now – and brought live sculptors to the set of Good Housekeeping and Boys Life. We even worked organically with popular brands to join in the trending #WorldPlayDohDay on social, including Jeep, Tim Horton's, Amazon, Toys "R" Us, Staples, Michael's Stores, Cartoon Network, and Power Rangers.
Results
With nearly twice the impressions of the year before, this World Play-Doh Day was by far the brand's most successful holiday to date – garnering more than 760 million media impressions in less than 24 hours. Images of our sculpts and several of our time lapse videos were featured across more than 320 traditional broadcast, online, and print media including USA Today, Yahoo!, BuzzFeed, ABC World News Now, Adweek, NY Daily News, and Mental Floss.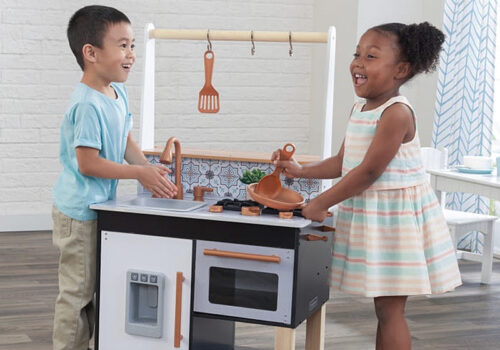 KidKraft
Making a Brand a Household Name 
Challenge 
Many families across the country have KidKraft product in their homes – beloved play kitchens, favorite outdoor playhouses – but the company was challenged by low brand awareness. As part of its plan to expand and build its business, we were tasked with getting media, celebrities, and consumers buzzing about the brand so families knew to ask for KidKraft specifically during the holiday season. 
Approach 
We executed an integrated communications program to bring the brand's mantra of "Made for Make Believe" to life, focusing on tried and true tactics tactics.. Leveraging our relationships with key trade and media contacts, we made sure KidKraft was at the top of their list when they were looking for a highquality gift idea for their audiences. To give the brand cache and get consumers buzzing, we seeded the latest products to influential celebrities and content creators to generate social buzz, and even created an oversized snow globe event experience for consumer families at one of the busiest shopping centers in the country. Each tactic was carefully crafted to showcase the season's products and bring the brand to life. 
Results 
In just four months, we increased media placements by 450% and media impressions by 472%, culminating in more than 1 billion impressions. KidKraft was not only featured in top tier media outlets including People, BuzzFeed, Today Show, Fortune, and E! News – but also had celebrities like Chrissy Teigen, Kourtney Kardashian, and Jana Kramer buzzing about its products in their own homes.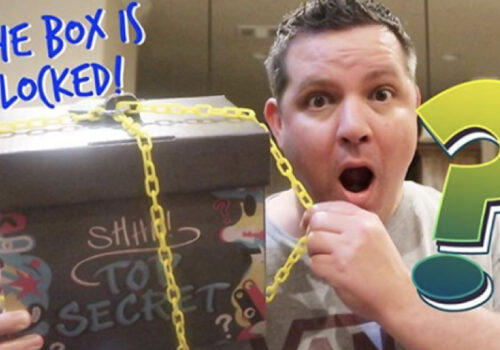 Lock Stars
Influencers Key to Unlocking Big Buzz
Challenge
Hasbro was launching Lock Stars, a brand-new line of collectibles, into a popular and crowded category. Our challenge was to cut through the noise, differentiating the line and generating excitement ahead of the launch.
Approach
We targeted the kid and family influencer community to get them buzzing about this hot, new collectible. Leveraging the surprise element of the product, we created a teaser campaign that invited a group of YouTube personalities on a mysterious journey to discover – and reveal – the new brand. In the weeks leading up to the product launch, influencers received a custom package designed to pique their curiosity about the contents that was secured with a lock and chain; several days later a set of keys arrived.
Results
Our teaser campaign generated several waves of social coverage, starting when the boxes arrived and culminating in a burst of excited posts as influencers raced to reveal the contents. The campaign generated 33.1 million social impressions from influencers including HZHtubeKids Fun, Trinity and Beyond, and Tic Tac Toy Family, building momentum and demand for Lock Stars in the days before the collection hit retail shelves.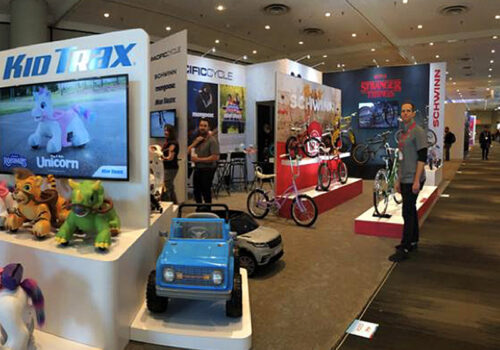 Kid Trax Toy Fair
We Made Sure the First Impression Was A Strong, Lasting One
Challenge
Pacific Cycle, the parent company of iconic brands such as Schwinn, Mongoose and Kid Trax, was attending one of the largest industry trades shows – Toy Fair – as a first-time exhibitor. They challenged us to break through the noise of this massive event and highlight the company's 2020 product portfolio with toy and related trades, industry experts, and consumer media.
Approach
To prepare Pacific Cycle representatives – including C-suite, sales, and marketing – and make sure we were all using the same playbook, we developed an extensive communications tool kit. To drum up buzz and generate pre-show coverage, we secured several exclusive media reveals to unveil never-before-seen products before their public debut at Toy Fair. To amplify awareness for Pacific Cycle's onsite presence, we booked consumer, trade, and influencer appointments, providing the opportunity for the brand to meet with industry tastemakers, showcase new products, and build and deepen existing relationships.
Results
Our efforts generated more than 120 million impressions, increasing awareness for the company and garnering excitement for its 2020 product lineup. In addition to a happy client, results included three preshow reveals with top-tier media outlets (CNET, Romper and Red Tricycle) and 64 in-person meetings with media, influencers, and trade outlets. Widespread press coverage hit before, during and after the show with key products highlighted on broadcast shows such as Fox & Friends and Live! With Kelly & Ryan.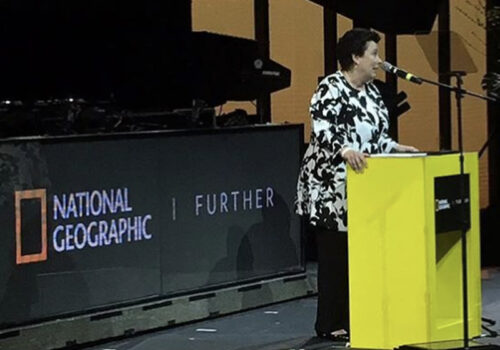 National Geographic
Generated Awareness of Brand Relaunch Among Licensing Community
Challenge
National Geographic Partners, a joint venture between 21st Century Fox and the National Geographic Society, was looking to announce its new and revitalized global licensing business. LPR was tasked with generating awareness on how the organization was leveraging its media and commercial properties to reinvent its powerful brand and transform its storytelling into experiences, products, and content to empower explorers of all ages.
Approach
Leveraging the two most important licensing events of the year – Licensing Expo and Brand Licensing Europe – we executed a strategic communications plan that generated top tier trade coverage to get the industry and potential partners talking around the world. We secured valuable onsite interviews between licensing influencers and National Geographic executives, as well as coverage in all key trade outlets during both shows. Executives were included in both industry wrap-ups and stand-alone editorial.
Results
With nearly ten million total media impressions resulting from PR activity surrounding Licensing Expo and Brand Licensing Europe, the kickoff of National Geographic Partners' global licensing business was the talk of the industry.