Case Study – Ringling
---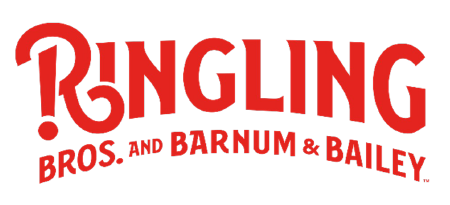 Sparking Intrigue and Excitement for the Reimagined Ringling
Introduction: An Icon Returns
After five years off the road, Ringling Bros. and Barnum & Bailey reemerged as a dynamic multi-platform franchise that connects families through extraordinary entertainment experiences. When tickets went on sale for The Greatest Show On Earth, media coverage and social conversation had to match the scale and spectacle of the iconic Ringling brand – no easy feat!
Challenge: Under Production
Though the American icon has 150 years of heritage and legacy behind it, our charge was to look toward the future and clearly communicate the evolution of the Ringling brand, touting the wow and wonder audiences could anticipate from The Greatest Show On Earth. While the show itself was still being created, there were limited visual assets readily available to leverage for PR.
Insight: Setting the Stage for Coverage
With a brand as big and bold as Ringling, we were inspired to dream up creative tactics to entice media and influencers – and get their audiences hyped to buy tickets. Working well in advance of the ticket presale and on-sale dates would give ample time for our contacts to get to know the new Ringling, and build out deeper stories about the brand and its latest production. LPR recognized news was more than just ticket sales; following the earlier announcement that Ringling was back, consumers and press were eager to know what they'd see next from a brand that's consistently reinvented itself for more than a century.
Strategy: Going Backstage with Ringling
Ahead of the public ticket on-sale, a private preview event brought the reimagined Ringling to life for NYC press and prospective licensed partners, built to let attendees "eavesdrop" exactly where Feld Entertainment was in reimagining the new production. Held under embargo, the event delivered a fully immersive experience that featured the new branding and debuted unbelievable aspects of The Greatest Show On Earth – from hearing never-before-seen (or attempted!) new acts from the visionaries behind the show, previewing a full scale model to see the 360-stage and performance concepts, to getting a first look at cast, costumes, and consumer products weeks before the public. In tandem with the event, LPR crafted exclusive press angles for select attendees to ensure specific placements hit the day tickets went on sale.
While media contacts were building stories to go live timed to the public on-sale date, we engaged parenting and family influencers to generate buzz for presale through a branded experience designed to make playful video content. A dazzling delivery unveiled a large red balloon floating inside an oversized branded box. When popped, an exclusive presale code appeared within a colorful confetti explosion – captured in real time and posted to Reels, Stories, and TikToks to let their followers in early on the fun.
RESULTS
---
Wow and Wonder Delivered Faster than a Rocket!