Case Study – Healthy Roots
---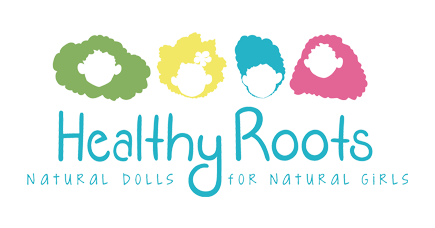 From Viral Tweet to Award Winning Holiday Must Have
Introduction:
It started with a tweet
In the summer of 2020, Yelitsa Jean-Charles, the founder and CEO of multicultural children's product company Healthy Roots Dolls, went viral after tweeting an image of herself side-by-side with the Zoe doll she created, bringing attention to the likeness between the product and its founder.
Challenge: Turn a moment into momentum
Yelitsa seized the opportunity to capitalize on the buzz around her startup company, and recruited LPR to keep the momentum going. With an eye on making her Zoe doll a household name and driving sales to establish Healthy Roots Dolls as a disruptive force in the dolls space, LPR was charged with generating mass awareness to make its Zoe doll a must-have holiday item.
Insight: Shifting the spotlight
The summer of 2020 was also when the Black Lives Matter movement became a global phenomenon, driving discussions about race, culture and diversity across mainstream media, in corporate boardrooms and around kitchen tables across the country. While media audits showed that interest in Black-owned businesses and multicultural products was finally at the forefront of conversation, extensive interviews with Yelitsa uncovered a much more powerful story. The Zoe doll was meant to be the star of the campaign, but there was an opportunity to elevate Healthy Roots Dolls beyond gift guides and product roundups, Yelitsa herself would be key in making a meaningful connection with the women and girls she designed the Zoe doll to represent.
Strategy: A founder finds her voice
We developed a founder-first approach to our communications, leaning into Yelitsa's personal experience and inspiration for developing Healthy Roots Dolls. Interviews with top tier mainstream and Black outlets provided her the platform to highlight the unique features of her doll, signify the importance of representation in the toy industry, and of hair and identity for young Black girls.
Product publicity efforts also focused on the Zoe doll's unique attributes, highlighting her life-like facial features, skin tone, and specially designed hair, made to be washed and styled like natural hair with real products to teach girls to love their curls. From feature articles to holiday gift guides, widespread outreach targeted national to niche outlets, reaching broad audiences. Organic influencer outreach also aimed to connect with Black moms, grandmothers, and gift givers by getting the Zoe doll into the hands of the girls she was meant to empower.
As Healthy Roots Dolls was taking a big step forward to bring diversity into the toy industry, LPR developed an awards program to introduce the brand and doll to key players in the industry, establish credibility, and differentiate Zoe from other items on the market.
RESULTS
---
From start up to
household name