Clients
Relationships
We've been making news on behalf of clients big and small for more than thirty years.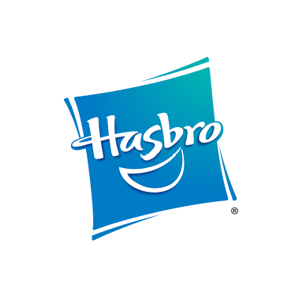 Litzky Public Relations has been a trusted partner to Hasbro for nearly two decades. Under Josslynne's leadership, they bring smart, strategic thinking and creative ideas to every opportunity, consistently generating tremendous results for Hasbro and our many brands. They show tremendous passion for the work they do on our behalf and are a true extension of our global communications team.
– JULIE DUFFY
SVP, Global Communications, Hasbro, Inc.
A perfect fit! During my time at Pacific Cycle, Litzky was an excellent partner and extension to our brand and communications team. With a keen sense of strategy, desired outcomes and tactical execution we achieved amazing results together. It wouldn't have happened without their involvement! Flexible but consultative they blend in perfectly with team personalities.  They love what they do and are willing to share their knowledge.
– MILISSA RICK
former Senior Director of Global Marketing, Pacific Cycle
American Mensa and the Mensa Foundation value the work and relationship over the past few years with LPR. They are more than an outside agency; they are part of our organizational team. This integrated approach that LPR integrates, ensure that they understand us, and we understand them to make the most of our work together. This approach is how we collectively achieve and exceed our desired outcomes.
– TREVOR S. MITCHELL
Executive Director/CEO, American MENSA Foundation
I have found Litzky PR to be both a thought partner and innovator in communicating our brand and product messaging across multiple platforms. Their agility and keen strategic understanding of the needs of both big and small companies nurturing and growing their brands has made them the perfect partner for us.
– GEOFF WALKER
Chief Executive Officer, KidKraft
I have had the great good fortune to work with LPR for over 20 years across multiple companies of nearly every size in a variety of industries.  During that period of time they have grown significantly, which I believe has enhanced their work, bringing in new perspectives as the landscape of PR, Corporate Communications, and Influencer Marketing has evolved.
Beyond the technical competencies, LPR also check an important box for me personally…they are genuine people who care about building long term relationships and understand the holistic needs of their clients. They bring the capability and experience of the largest firms while retaining the ability to partner with our teams closely to craft programs that deliver results.
"Earned media" is a challenging environment, and LPR is among the premier agencies in this space in my opinion.  I could not recommend them more highly.
– IRA HERNOWITZ
CEO, Carson Dellosa Education
I have been working with the incredible ladies of LPR for most of my career. They are truly the best of the best. Honest, hardworking, helpful, creative, assertive and most of all amazing people who let their personalities shine through into their work. Their ability to adapt to each brand, understand it, and create a brand centric PR approach is one of the reasons we enjoy working with them so much. Each day brings a new, creative idea; a unique opportunity; and another chance to collaborate with the best in the business."
– MEGHAN GAMBOA
Ageless Innovation Co-Founder & SVP,
Marketing and Retail Sales
Litzky PR is the best PR firm we have ever worked with. They lined up key press meetings and were key to helping us win dozens of awards and honors. Animoodles are a top toy thanks to our partnership!
– MARISSA LOUIE
CEO, Animoodles
We met with LPR when we were planning our first product launch.  We knew immediately that they were the right partners because they clearly communicated that they understood who we were and what we were about. This is exactly what we needed from a partner that was helping us announce ourselves to the world, and I can't imagine how we would have been successful without LPR on our team.
– DEREK WALLACE
The Big Cheese, Kalamata's Kitchen
I've worked with Litzky PR in numerous capacities for over a decade and they always deliver top notch results. I'm impressed with their attention to detail and their expert counsel. The communications landscape is ever changing, and they are able to keep up with new avenues and strategies to achieve the desired results. They are a top-notch firm.
– ADRIENNE APPELL
Senior Director, Strategic Communications, The Toy Association
Litzky Public Relations is that rare agency that combines exceptional strategic and creative thinking with flawless execution and a deep understanding of the dynamic communications market. From warm, personal service to best-in-class counsel, this is what a contemporary public relations agency must be to ensure their clients' ongoing success. No wonder they count their client relationships in decades.
– CHRIS BYRNE
The Toy Guy®
When we started working with LPR a few years ago on the Carter's and OshKosh brands, we were truly in uncharted territory as PR was never a big part of the marketing mix. The team at LPR came highly recommended and listened to our goals and challenges to help us create a top-notch PR strategy. They identified opportunities to drive our business, created show-stopping media events, developed impactful press releases, made introductions for brand partnerships, and kept us in-the-know with industry updates and more.
We were truly fortunate to work with this amazing group of strategic and engaging storytellers that helped us connect with media, influencers and customers in a new way. The team at LPR was not just an agency – they were truly a part of our team and made every effort to make the experience seamless. They were always honest and guided us with integrity, accountability and patience every step of the way! I truly enjoyed working with LPR and I look forward to the opportunity of working with them again.
– TRACEY DEL MORAL
Brand Strategist