Product Launches
Product Launches
You only get to make a first impression once. With extensive experience introducing brands and unveiling new products – that later became iconic names – our thoughtful, strategic approach addresses your business objectives to deliver success.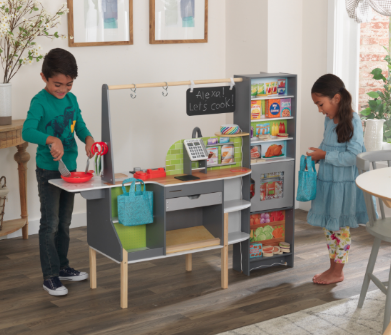 KidKraft
Alexa Integration Sparks New Innovation in Toy Industry
Challenge
"Alexa, how does a brand successfully launch a children's toy into the tech world?" The Alexa 2-in-1 Kitchen and Market was the first of its kind for the KidKraft brand, bridging the gap between children's toys and tech products creating a new, innovative way to play. Our challenge was to introduce KidKraft, an award-winning children's toy brand, into the tech industry to generate excitement for the Alexa 2-in-1 Kitchen and Market.
Approach
"Alexa, let's get cooking!" With the KidKraft brand already well-known in the children's toy category, securing an exclusive reveal within the tech space was a critical piece to this launch. CNET scooped up the opportunity to share an in-depth exclusive reveal timed to New York Toy Fair, creating a burst of coverage in both the toy and tech industries. To maintain this buzz, we targeted tech-specific outlets, in addition to the typical toy and parenting press, to receive a first-look demo of the product at Toy Fair creating a wave of additional coverage for the launch. Following the success of Toy Fair, we cooked up a strategic outreach plan to ensure the Alexa 2-in-1 Kitchen and Market was top of mind with media and consumers ahead of its October retail launch. With a dollop of media outreach, a dash of industry awards submissions, and a pinch of influencer sampling, we were able to generate a second wave of coverage in Q4 timed to its retail launch and as consumers began their holiday shopping.
Results
"Alexa, show me the results!" Tapping into the tech industry introduced KidKraft to a new pool of consumers which became an integral part to the success of the launch. KidKraft's Alexa 2-in-1 Kitchen and Market was featured in some of the top holiday gift guides from key media outlets including Good Housekeeping, Business Insider, and Parade and even received a nomination for Innovative Toy of the Year for the Toy of the Year Awards. By the end of 2020, the Alexa 2-in-1 Kitchen and Market received an astounding 1.35 billion impressions!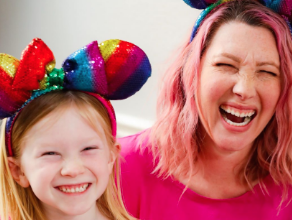 Carson Dellosa Education
Launching Educational Resources to Support At-Home Learning in a Pandemic
Challenge
In light of the COVID-19 pandemic and the increased need for remote learning resources, Carson Dellosa Education accelerated the launch of its new Disney Learning collection of activity books, flash cards, and more. To generate awareness for the new materials as students and parents started to adjust to learning at home, the LPR team had to quickly pivot, pushing the PR launch activity one month earlier than originally planned and then sustain a steady stream of media and influencer coverage.
Approach
Our strategic media relations campaign kicked off by debuting the Disney Learning Collection with key consumer and trade press. Participation in a virtual media tour complemented the resulting wave of coverage and positioned the line as one of the top resources for families coping with at-home learning. To connect with parents directly at launch, we engaged five parenting influencers on Instagram who shared content on how they were incorporating Disney Learning into their at-home routine. We also sampled a variety of Disney-loving influencers organically to introduce the collection to their followers and connect Carson Dellosa Education materials to passionate fans of Disney characters, brands, and products.
Results
The launch of the Carson Dellosa Disney Learning line garnered 364 million media impressions from top outlets including PopSugar, BuzzFeed, Yahoo! Lifestyle and more. Through LPR's efforts, the line also generated 16.9 million social impressions resulting from our sponsored and organic influencer programs. Media and influencers alike were ecstatic to see these resources hit the market, and the feedback we received was magical.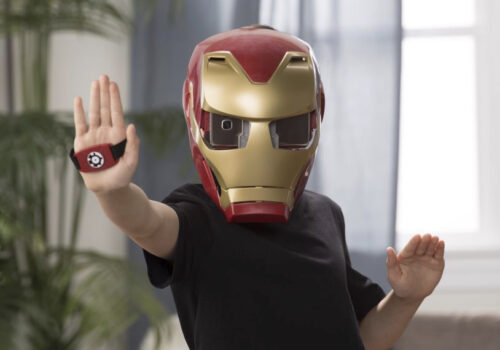 Marvel Hero Vision
Creating Buzz to Build Pre-Launch Demand
Challenge
Hasbro was set to launch a groundbreaking new product that would make fans feel as if they had stepped into Iron Man's suit. Combining traditional role play with AR technology, The Marvel Avengers: Infinity War Hero Vision Iron Man AR Experience would be revealed at Toy Fair, the industry's leading tradeshow event, and hit shelves in the spring, timed to the highly anticipated spring launch of Avengers: Infinity War. Our challenge was to not only generate awareness and build demand in advance of the launch, but communicate why the product was so innovative and demonstrate how it worked since it created a play experience unlike anyone had ever seen.
Approach
To convey the 'gotta see it to believe it' product experience to consumers, we leveraged our media relationships to create 'show and tell' coverage through personalized interactive opportunities, in-depth interviews with the brand design teams, and a continuous drumbeat of newsworthy pitch angles. As a way to garner initial interest and educate reporters on the innovation behind the product, we secured a two-day media tour visiting top tech, pop culture and family/lifestyle outlets throughout NYC including Mashable, Gizmodo, Engadget, The Verge, CNET, Good Housekeeping and more. Each outlet was able to test the product, speak directly with the Hasbro Marvel brand design representatives and capture unique content under embargo.
Results
The campaign generated more than 570 million media impressions with more than 100 stories secured that truly brought the product to life. Reporters from notable media outlets including Yahoo, CNET, Wired and IGN drove interest and demand before the product even hit shelves. Impressive buzz from the product launch led to additional media opportunities including livestream segments on Cheddar, The Verge, and Mashable, and it became a hot holiday item, included in gift guides and holiday features on Popsugar, Newsday, Forbes and Good Housekeeping as well as recognized as a Top Tech Toy by leading industry outlet, The Toy Insider. Overall, the coverage successfully communicated to fans and consumers just how unique the Marvel Avengers: Infinity War Hero Vision Iron Man AR Experience is.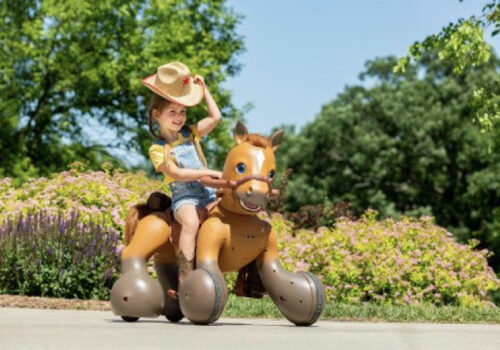 Kid Trax Rideamals
Using the Power of Product Publicity to Launch a New Category
Challenge
The award-winning, battery-powered ride-on brand, Kid Trax from Pacific Cycle, turned to us to launch an all new toy segment that combined ride-on fun with interactive and imaginative pet play. Our charge was to educate consumers about the new category as it hit shelves in August (months before shoppers are thinking about big ticket holiday gifts), build the new Rideamals brand, and generate a lot of buzz and excitement through the holiday for its first product, Kid Trax Rideamals Scout.
Approach
We saddled up and got to work, developing a robust launch campaign that included influencer engagement, national and local media relations, toy industry events, award submissions, and celebrity seeding to bring the magic of Kid Trax Rideamals Scout to life. Leaning into the wow-worthy reaction to a pony pal kids can ride, interact with, groom, feed and care for, and the excitement of seeing Scout come to life, our outreach focused on in-person demos and product sampling to prove the childhood dream of owning a pony still resonated – no matter what age you are!
Results
The program supported the launch and ran through the key holiday shopping season, generating more than 1 billion total impressions, with the product receiving numerous industry awards and accolades. With top tier coverage including a broadcast integration on Ellen, and earned media across top TV including Today Show, Fox & Friends, and Live! With Kelly and Ryan, as well as features in Forbes, USA Today, People and Good Housekeeping – Kid Trax Rideamals Scout was the hit of the holidays. All proof that this was no one-trick pony.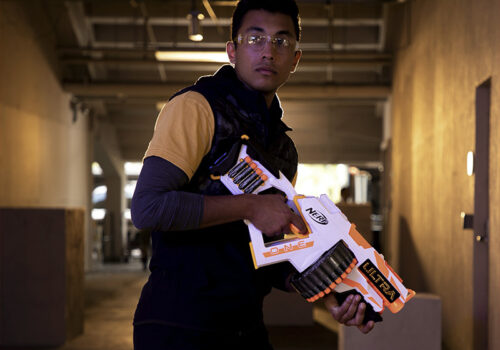 Nerf Ultra
Introducing a New Innovation from a Fan Favorite Brand
Challenge
To celebrate one of the NERF brand's biggest innovation stories – the launch of the new NERF Ultra segment, featuring the farthest-flying dart ever – we were challenged to excite existing fans and introduce new consumers into the franchise, creating buzz before the launch and a burst of news as product hit shelves, followed by consistent coverage in outlets that hyped the 'cool factor' of NERF's newest line through the holiday season.
Approach
We developed a multi-phased PR program culminating in buzz and excitement among influencers, media, fans, and content creators. Our strategy included in-person deskside visits for product demos with top tier outlets followed by exclusive product reveals within Wall Street Journal, CNET, and more. LPR recruited 14 influencers, athletes, gamers and fans to compete in the first ever NERF Ultra Championship, filmed for a social content series airing across NERF channels. Following the challenge, we commemorated the launch of the NERF Ultra One Blaster with an immersive evening preview event for top-tier media outlets such as Business Insider, Buzzfeed, Thrillist and Yahoo! To continue the momentum and generate product unboxings and reviews, we seeded the blaster to 50 key media and influencers including Barstool Sports, The Verge, and WIRED, and pitched it as a holiday must-have all season long. .
Results
From the October launch through the holiday season, NERF Ultra generated more than 1.2 billion total media and social impressions and more than 350 pieces of content, with key coverage featured on Geek.com, Heavy, The Verge and organic social shouts from notable personalities including Nick Young, DangMattSmith, Jibrizy, and more.