Influencer Engagement
Influencer Engagement
From micro to celebrity, we'll identify the right audience of on-brand influencers and activate the power of word-of-mouth marketing and compelling content to bring your brand to life.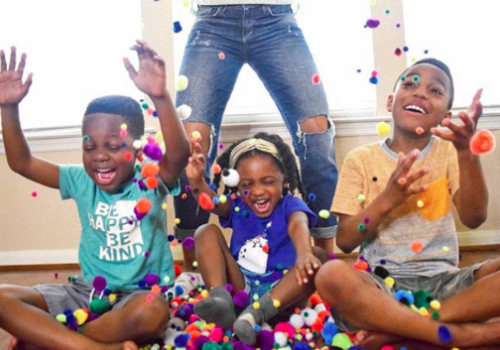 The Genius of Play
Using Play to Help Families Thrive During the Pandemic
Challenge
As millions of families adjusted to the new normal of staying home in light of the COVID-19 pandemic, The Genius of Play – a national movement spearheaded by The Toy Association to educate consumers about play's vital role in child development – was moved to rethink Play All May, an annual campaign that highlights the benefits of play with a month-long celebration. We knew we had the content – the Genius of Play has long been a resource full of play tips, expert advice, and inspiration. How could we best reach families and help them make the most of their time together, now that they were home and mostly indoors?
Approach
Together with the Genius of Play team, we reimagined what was originally planned for Play All May and launched the Play Today initiative that shared traditional and virtual activities through an online destination developed to inspire families to stay well and play on. To kick off the movement, we executed an integrated communications plan that focused on both tried and true tactics and influencer engagement to generate awareness and create conversation and content surrounding the six key benefits of play. We sparked traditional coverage from the start by distributing a press release about the importance of play along with targeted press outreach, a radio media tour, and a MAT release communicating ways to keep families busy during extended hours indoors. To engage parents on social, where we know they are spending a lot of time, we approached influencers on a variety of levels. To help populate The Genius of Play website, we engaged top tier influencers and challenged them to create and share "how to" videos that instructed families on how to play different activities at home . Once this content was live, we built a group of Play Today sponsored ambassadors that shared content throughout the month of May showcasing how they play together. To further engage influencers on an organic level, we distributed #PlayToday calendars touting the benefits of play and encouraging parents to mark their play progress throughout the week.
Results
The Play Today campaign generated 381 million total impressions and produced 10 pieces of unique video content for the Genius of Play website from top tier influencers including @TheMotherOverload, @KateyStanley, @ThatDadBlog and more! As a result, awareness for the Genius of Play drastically improved with traffic on its website increasing by 75% and engagements its social channels increasing by 109% ! Our initiatives positioned the Genius of Play as the go-to resource for parents to learn about the importance of play in their child's development and provide families with free at-home play and learning resources during the pandemic.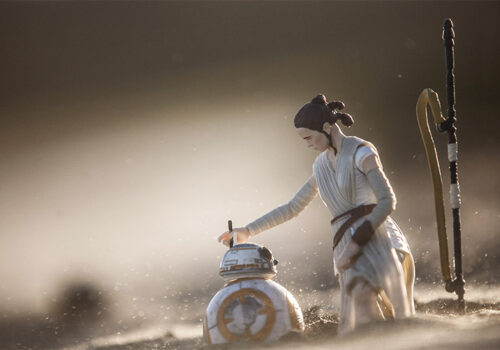 Star Wars #HasbroToyPic
Created a Phenomenon Among Global Fan Base
Challenge
To establish a new and unique way of engaging the Star Wars fan community, while promoting its highly collectible Star Wars: The Black Series product line and connecting with adult consumers.
Approach
To excite and engage Star Wars fans in a unique way that could be ownable to Hasbro, we tapped into an organic trend we saw already happening in the collector community: using toy figures to recreate scenes from entertainment. Using research to inform our strategy, we created the first #HasbroToyPic Fan Figure photo series, a "for them, by them" user-generated program. Fans were invited to show off their collections and recreate favorite Star Wars scenes using Hasbro figures and vehicles for a chance to have their photos in the spotlight at important moments such as San Diego Comic- Con and featured in top entertainment and pop culture media outlets including Entertainment Weekly, Gizmodo and Yahoo.
Results
#HasbroToyPic has since grown into a widespread phenomenon, propelling Hasbro's Star Wars: The Black Series line into the spotlight. During that first program, in one month more than 4,000 images across social media were tagged with #HasbroToyPic featuring Hasbro's Star Wars: The Force Awakens The Black Series figures. Now, we see multiple #HasbroToyPic images shared daily and the core group of toy photographers we work with have almost doubled their audience reach. The program was so successful that Hasbro not only continued #HasbroToyPic for Star Wars fans, but extended participation to other entertainment brands as well.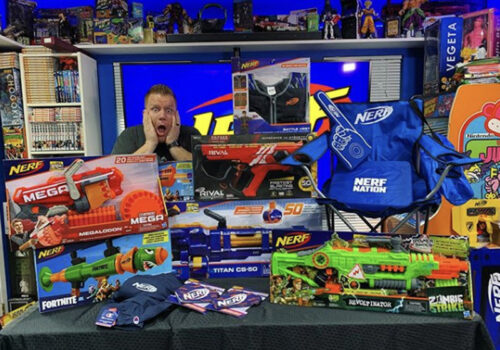 Nerf Nation
Mobilized a Nation of Fans with a Timely Call-to-Action
Challenge
Retail competition was heating up for NERF with more companies competing for shelf space and share of voice in the blaster category. It was critical now more than ever to drive home NERF's #1 brand message that it's NERF or Nothin.,' to claim our stake and maintain leadership in what was quickly becoming a crowded space.
Approach
Using the brand's 50th anniversary as a hook, the team was tasked with mobilizing fans and influencers to underscore that NERF is the category leader. We developed an official #NERFNation VIP ambassador program, recruiting 50 influencers organically to be part of an exclusive group and receive inside access to the NERF brand through one-of-a-kind experiences and shareworthy opportunities they wouldn't get from any other blaster brand.
Results
#NERFNation ambassadors – spanning loyal brand fans, social influencers like ExtremeToys TV and Josh Horton, and athletes including Nick Young and Matt Judon – were excited to be part of an elite group, and as a result of the sneak peeks, high quality custom swag, and more exclusive NERF opportunities, the program earned more than 55 million social impressions and generated over 150 pieces of social content in its first year, all through organic outreach.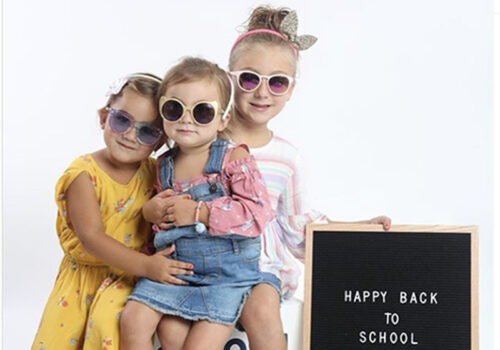 OshKosh B'gosh
Influencers Teach Millennial Moms the ABCs of Back-to-School Style
Challenge
The children's apparel market is highly competitive and as the official back-to-school selling season approached, OshKosh B'gosh challenged our team to insert the 124-year-old brand into the conversation with millennial moms.
Approach
In today's evolving world where parents have a tremendous amount of information and options at their fingertips, we knew we needed to reinforce the brand's leadership position and build the belief that OshKosh B'gosh is more relevant for kids today than ever before. To get moms buzzing about the brand and kick off the back-to-school season in style, we took a two-prong approach: a Back-to-School Influencer Event and a Family Fashion YouTube program. Our event facilitated face time between our guests and the brand, pairing influencer families with OshKosh B'gosh stylists to provide them with the perfect Back-to-School looks; the YouTube campaign generated haul videos showcasing families shopping for and modeling their favorite Back-to-School looks from OshKosh B'gosh.
Results
As a result of our efforts, OshKosh B'gosh generated more than 105.5 million social impressions timed to the Back-to-School season from influencers including The McClure Family, Tic Tac Toy Family, JesssFam, StrollerintheCity, and more. We also strengthened existing relationships and built new connections that our team continued to leverage for ongoing brand publicity.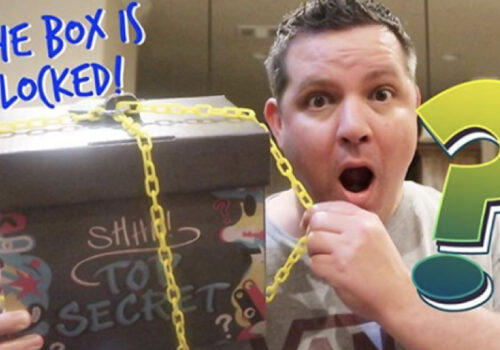 Lock Stars
Influencers Key to Unlocking Big Buzz
Challenge
Hasbro was launching Lock Stars, a brand-new line of collectibles, into a popular and crowded category. Our challenge was to cut through the noise, differentiating the line and generating excitement ahead of the launch.
Approach
We targeted the kid and family influencer community to get them buzzing about this hot, new collectible. Leveraging the surprise element of the product, we created a teaser campaign that invited a group of YouTube personalities on a mysterious journey to discover – and reveal – the new brand. In the weeks leading up to the product launch, influencers received a custom package designed to pique their curiosity about the contents that was secured with a lock and chain; several days later a set of keys arrived.
Results
Our teaser campaign generated several waves of social coverage, starting when the boxes arrived and culminating in a burst of excited posts as influencers raced to reveal the contents. The campaign generated 33.1 million social impressions from influencers including HZHtubeKids Fun, Trinity and Beyond, and Tic Tac Toy Family, building momentum and demand for Lock Stars in the days before the collection hit retail shelves.