Brand Building
Brand Building
Whether your brand is in its infancy or already a household name, our team will craft the message and identify the right mix of mediums – media, social, experiential – to share your story.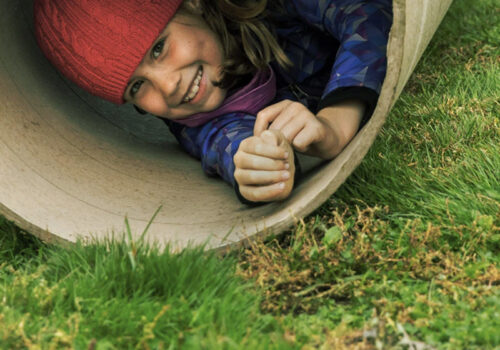 Kamik #FreeYourPlay
Created the Path to Change a Brand's Perception
Challenge 
Kamik, a 110-year-old Canadian footwear brand, was introducing a global campaign that aligned the brand with outside free play. With a recent surge in outdoor-focused campaign launches from brands in other industries, LPR was tasked with not only creating one global platform to inspire consumers and generate press and social coverage – but also standing out from the crowd. 
Approach 
To bring the campaign to life we created the #FreeYourPlay integrated communications program, which kicked off a global movement to generate awareness and create conversation for the Outside Free Play message.  We ignited media coverage from the start by distributing a global survey on how kids play along with targeted press outreach, inserting the brand into the conversation surrounding the benefits of outside play. Once the foundation of the campaign was in place, we engaged influencers across the United States with an Instagram ambassador program and series of immersive event experiences to introduce influencers in top markets to the movement and encourage their families to showcase how they play outside to provide inspiration for their engaged audiences. 
Results 
The campaign generated 95 million total impressions and helped the brand meets its goal of going 'beyond the boot' to elevate Kamik from a footwear company to a lifestyle brand and inspirational play resource for families across the country.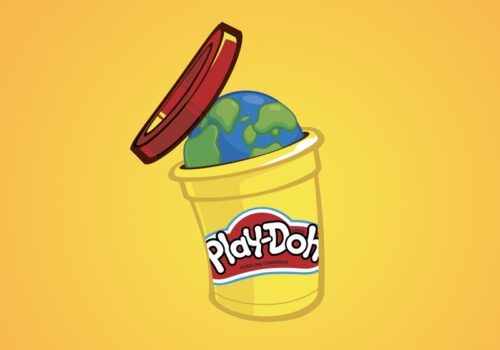 World Play-Doh Day
Created a Global Celebration Around an Iconic Brand
Challenge
Over several years, we had successfully positioned National Play-Doh Day as an annual holiday. As the Play-Doh brand approached its 60th birthday, we were tasked with taking the celebration global, making World Play-Doh Day the biggest celebration ever for the iconic brand.
Approach
We put a fresh spin on our annual program by commemorating the brand's past by looking into the future. We asked the media, the dedicated fan community, and select countries around the globe to share their ideas on what they believed the world would look like in 60 years. In true Play-Doh fashion, the top 'futuristic' ideas, as chosen by our fans, were brought to life in 100% Play-Doh compound – including flying cars, cutting edge fashion, pet unicorns, and more. We captured the creation of our sculpts in time lapse videos and shared them, along with the images of the ideas brought to life, with widespread media and influencers. We also created custom Play-Doh sculptures for select media outlets and celebrities to use on their social channels – including Jenna Fischer, Girls Life, TV Guide, and ABC World News Now – and brought live sculptors to the set of Good Housekeeping and Boys Life. We even worked organically with popular brands to join in the trending #WorldPlayDohDay on social, including Jeep, Tim Horton's, Amazon, Toys "R" Us, Staples, Michael's Stores, Cartoon Network, and Power Rangers.
Results
With nearly twice the impressions of the year before, this World Play-Doh Day was by far the brand's most successful holiday to date – garnering more than 760 million media impressions in less than 24 hours. Images of our sculpts and several of our time lapse videos were featured across more than 320 traditional broadcast, online, and print media including USA Today, Yahoo!, BuzzFeed, ABC World News Now, Adweek, NY Daily News, and Mental Floss.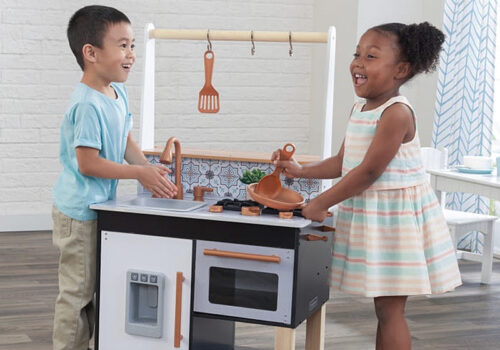 KidKraft
Making a Brand a Household Name 
Challenge 
Many families across the country have KidKraft product in their homes – beloved play kitchens, favorite outdoor playhouses – but the company was challenged by low brand awareness. As part of its plan to expand and build its business, we were tasked with getting media, celebrities, and consumers buzzing about the brand so families knew to ask for KidKraft specifically during the holiday season. 
Approach 
We executed an integrated communications program to bring the brand's mantra of "Made for Make Believe" to life, focusing on tried and true tactics tactics.. Leveraging our relationships with key trade and media contacts, we made sure KidKraft was at the top of their list when they were looking for a highquality gift idea for their audiences. To give the brand cache and get consumers buzzing, we seeded the latest products to influential celebrities and content creators to generate social buzz, and even created an oversized snow globe event experience for consumer families at one of the busiest shopping centers in the country. Each tactic was carefully crafted to showcase the season's products and bring the brand to life. 
Results 
In just four months, we increased media placements by 450% and media impressions by 472%, culminating in more than 1 billion impressions. KidKraft was not only featured in top tier media outlets including People, BuzzFeed, Today Show, Fortune, and E! News – but also had celebrities like Chrissy Teigen, Kourtney Kardashian, and Jana Kramer buzzing about its products in their own homes.