Media Relations
Media Relations
Our team of savvy storytellers and media matchmakers will identify the most impactful outlets to reach your audience where they're reading, watching, and listening for news and inspiration.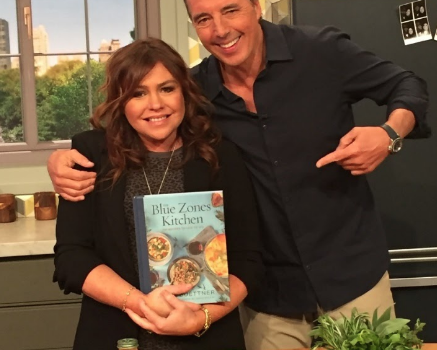 National Geographic
Interactive Rachel Ray Segment Boosts Book Sales
Challenge
Three-time New York Times bestselling author Dan Buettner released a highly anticipated cookbook from National Geographic called The Blue Zones Kitchen; the book gathered 100 recipes for longevity from the places around the world where people live the longest, healthiest lives. With a robust media relations and marketing strategy in place, The Blue Zones Kitchen instantly became Buettner's fourth New York Times Best Seller within the first week of its publication date – and remained there for several weeks thereafter. Our challenge was to keep sales of the book alive and thriving well after the typical promotional period.
Approach
Multiple media placements had generated interest timed to the publication date, our goal was to reinvigorate consumers by organically placing a trendy and interactive segment with Buettner on a top-tier national television show that hadn't previously been engaged. To entice the media, we pulled together a compilation of impressive celebrities, publications, and influencers that recently touted the cookbook on their social channels to showcase its ability to trend among tastemakers – no matter the date.
Results
The Rachael Ray Show flew Dan Buettner in for a hands-on segment that allowed him to showcase his recipes and mission – to help people live a long, healthy life – in a digestible and light way. Immediately after the segment aired, Amazon sold more than 4,000 copies of The Blue Zones Kitchen in just one day – ultimately leveraging the power of PR and earned media to connect with our target audience when and where they were tuned in, and boost sales of the cookbook long after the book's publication date.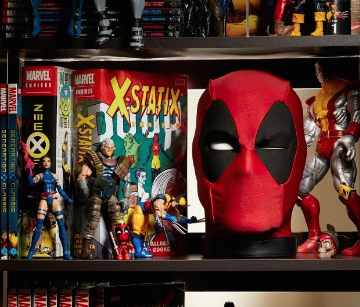 MARVEL Legends
Breaking Through the News: Making "Head"lines with Marvel Legends
Challenge
During a tumultuous time in the media landscape with the news cycle consistently covering pressing world news, it was our challenge to effectively and appropriately launch the preorder for a unique new product: the Marvel Legends Deadpool's Premium Interactive Head, an irreverent talking head (literally!) based on the fan-favorite, snarky, and occasionally politically incorrect comic book character . Hasbro planned to reveal the product on its social media channels in partnership with Marvel and would be able to provide up to 10 product samples for PR efforts. LPR was tasked to support the social media reveal by creating publicity with top tier media and influencer coverage, generate consumer awareness, and ultimately drive preorder sales for the product.
Approach
For this product we knew seeing was believing and it would be important to ensure it was put into the hands of top media as well as toy influencers. Leveraging LPR's strong media relationships we conducted embargoed outreach to a curated list of top tier pop culture and entertainment editors as well as Marvel-focused YouTubers. As outreach began it was important to remain mindful of the personal and professional struggles many were facing at the time. With this in mind, careful outreach was conducted to first-and-foremost keep our relationships with these editors strong both for our agency and for our client. Following conversations with our contacts, we moved forward with sampling efforts to those media who were still interested in covering pop culture news. Samples were also shipped under embargo allowing time for content creation for their respective outlet's site and socials.
On the day of the launch we amplified our efforts by sharing assets including video content, hi-res imagery, product details, and preorder information to our wide array of media contacts including popular geek-focused media, Marvel Legends fan-media, toy influencers, and more.
Following the official launch additional product samples were made available and coverage was sustained with sampling and pitch efforts continuing over the next few weeks.
Results
Embargoed outreach and sampling resulted in press from top outlets including Yahoo! Entertainment, CNET, and Nerdist. Samples were also distributed to talent including Deadpool actor, Ryan Reynolds, as well as Deadpool comic creator, Rob Liefeld, who ultimately shared several posts of unboxing content featuring the Marvel Legends Deadpool's Premium Interactive Head on his Instagram page.
In the weeks following the launch, outreach and sampling continued resulting in review coverage from top-tier tech outlets GameSpot and Engadget as well as YouTube content from notable Marvel influencer and collector Shartimus Prime.
Overall, LPR's strategy and efforts resulted in more than 245 million media impressions and 454.9 million social impressions.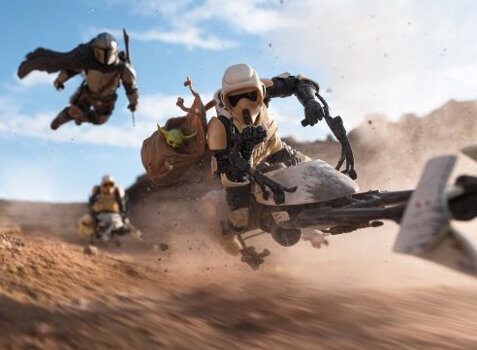 Star Wars – Mandalorian
Maintaining Momentum with The Mandalorian: Serving Global Fans A Months-Long Bounty of Consumer Products
Challenge
In a time (not too) long ago (2019), in a galaxy far, far away, The Mandalorian premiered on Disney+, and Hasbro Star Wars product brought the fun to life. With Season 2 on the horizon, a battle was brewing to maintain momentum and drive as much excitement for the newest bounty of Hasbro Star Wars products as the introduction of "The Child" had first generated.
Approach
"Mandolorians are stronger together" so LPR doubled down on Season 2! The Mando Mondays campaign created a driving force of key pulse points for ongoing media and fan outreach, with announcements, activations, and out-of-this-world excitement.
The celebration launched with a livestream event hosted on the official Star Wars YouTube page with segments featuring series talent and product unboxings. To capitalize on this stellar moment, LPR enlisted nearly 100 relevant media outlets, fan sites, and influencers to be amongst the first to receive coveted new Hasbro Star Wars product, setting the groundwork for massive coverage, content, and awareness for the campaign.
Maintaining Mando Mondays buzz was crucial to success, so the LPR team implemented a media relations strategy to hunt for every coverage opportunity; incorporating weekly top-tier media reveals, fan site interviews with designers and key brand team members, and an 8-week #HasbroToyPic Instagram campaign to showcase newly revealed figures in a unique way.
Results
The warrior-worthy campaign garnered more than 424 million media impressions including product-focused press coverage from IGN, Screen Rant, The Verge, and The Hollywood Reporter. Social engagement generated from the product mailer, weekly product reveals, along with a supplemental sponsored #HasbroToyPic campaign resulted in more than 192.9 million social impressions overall. Most importantly, LPR maintained interest and buzz throughout the entire 12-week campaign, complementing a global retail strategy meant to drive sales from launch through the holiday shopping season.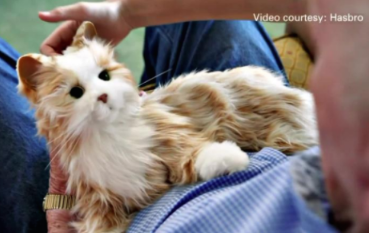 Ageless Innovation
Delivering Companionship to Older Adults Amid COVID-19
Challenge
As a leader in the aging space, Ageless Innovation was in a unique position to provide comfort and companionship to older adults living in isolation as a result of the COVID-19 restrictions. The company worked quickly to connect with local and regional state departments across the country to distribute thousands of their animatronic Joy for All Companion Pets to seniors who were battling social isolation, loneliness and cognitive decline. Our challenge was to cut through a news cycle that was highly saturated with stories of companies and brands providing support for those impacted by the virus, and to generate widespread coverage for our powerful and authentic initiative.
Approach
To generate awareness and support for the programs, LPR identified dozens of reporters who covered news related to aging and COVID-19 in local markets where the pets were distributed, beginning with Florida and New York state. We built interest and connections with the media by providing them with authentic testimonials and interviews with recipients, their family members, and professional caregivers. We also provided each reporter with access to medical professionals and program organizers in each state, while simultaneously sharing digestible research findings from proven clinical studies to further establish the company's credibility in an easy-to-understand way. When local coverage began to trickle in across multiple states, we bubbled up enough buzz to begin sharing the overarching story of our cross-country initiative with national media.
Results
Within 72 hours, we generated more than180 placements in outlets including CNN, FOX News, New York Post, and even Barstool Sports – ultimately garnering more than 280 million impressions. In two months, we secured more than 594 million earned impressions from a total of 691 placements. Since the initial 2020 program announcement, we continue to generate coverage and interest among national and local reporters across the country, all of whom which have expressed excitement in sharing the news of a small company who is doing big things to help combat an unprecedented loneliness epidemic.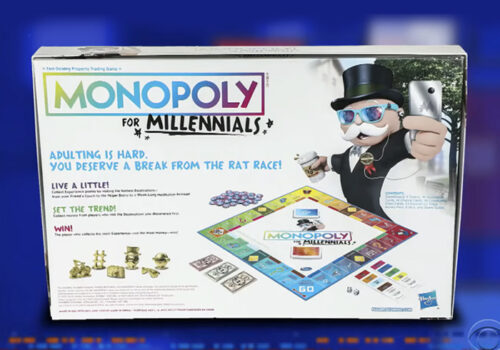 Monopoly For Millennials
Using Late Night Humor to Showcase Classic Games with a New Twist
Challenge
Hasbro was looking to shake up Game Night by adding hilarious 'adult' twists to its stable of classic games with new introductions of Monopoly: Millennials, Clue: What Happened Last Night? Lost in Vegas, and Game of Life: Quarter Life Crisis. Our challenge was to create buzz and excitement for the retail launch.
Approach
In order to reach the right audience, we had to put the games into the hands of targeted media, influencers, and celebrities to help spread the word with adults that their favorite childhood games had grown up. Tapping into the pop culture newsworthiness of the games themselves, we were able to highlight the humor and fun of these new twists on classic game play.
Results
We definitely had the last laugh, generating more than one billion earned media impressions in just a few short months. We secured organic national broadcast coverage on Live! With Kelly and Ryan, Today Show, The Tonight Show starring Jimmy Fallon, The Late Show with Stephen Colbert, and The Late Late Show with James Corden.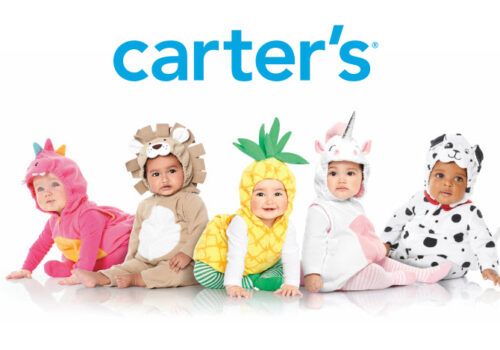 Carter's Halloween
The Trick to Making Seasonal Campaigns a Real Treat
Challenge
Carter's, the #1 brand in children's apparel, was looking to create excitement and drive sales for its Halloween costume collection. Key to success was increasing awareness for the company's seasonal line and inserting the brand into the annual holiday conversation.
Approach
Our strategic product publicity program delivered the news about Carter's Halloween collection to parents just when they were looking for – and purchasing – costumes. Our thoughtful approach focused on the media we knew our target audience was consuming, including parenting, pop culture, and general news outlets. Our outreach included personalized pitches complete with product information and samples, packaged with unique story angles tied to the individual costumes themselves.
Results
Our outreach successfully placed Carter's in the seasonal spotlight and created a burst of product focused news timed to Halloween – both leading up to and on the holiday – resulting in over 242 million impressions with coverage featured in top-tier outlets such as People, Good Housekeeping, Yahoo!, E!, Romper, and more.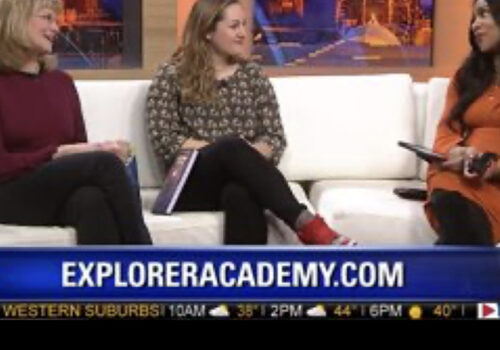 National Geographic
Using Creative Angles to Keep the Story Fresh
Challenge
After the launch of National Geographic Kids Books' first ever fiction series, Explorer Academy, the team tasked LPR with driving buzz and media coverage for the second book in the series, The Falcon's Feather. Recognizing that relevant media had already covered the series launch, we needed to find a way to identify new and creative 'hooks' in order to re-engage and excite press.
Approach
We knew a simple announcement of the second book in a series wouldn't suffice, so in order to reignite interest with national press, we teased out fun and unique angles and assets specific to The Falcon's Feather to select media. Ahead of the publication date, we offered Collider the chance to exclusively reveal 'behind the scenes' illustrations from the new book along with an exclusive interview with the series' illustrator. We also amped up our visual content offerings, and worked with Romper to reveal the trailer for the second book and the cover of the third book to make the piece more engaging and exciting for readers.
To generate buzz for the author's book tour, we offered unique video content, author Q&As, book giveaways, and live interviews with a real-life National Geographic Explorer to local media stations and publications across the country. We also worked with the Explorer to relate her real-life experiences back to The Falcon's Feather in order to create an enticing and relevant interview for press.
Results
You don't always get a second bite at the apple, however as a result of our creative approach, the campaign resulted in 28 million total media impressions across broadcast, online news, and parenting outlets including Collider. Romper, Red Tricycle, FOX Chicago, CBS Minnesota, and more.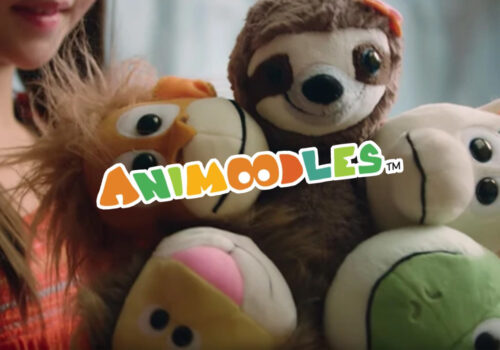 Animoodles
From Kickstarter Success to Mass Market Sell-out
Challenge
Funded by a Kickstarter success, Animoodles came to us to help position its line of innovative, collectible plush toys as a 'must have' as it headed into its first holiday retail season.
Approach
We needed to show media and influencers –and ultimately consumers –that Animoodles were no ordinary stuffed animal but rather magnetic, mix-and-make plush that combines both creativity and compassion. To establish a solid foundation ahead of the holidays, we leveraged the founders' impressive Silicon Valley background and the product's innovation to secure in-person interviews for the Animoodle steam with industry and parenting media experts. To continue to build the buzz, we put Animoodles into the hands of targeted media and brand relevant influencers.
Results
Our campaign generated more than 200 million media impressions with Animoodles featured in coveted holiday gift guides including People, Forbes, Yahoo! and US Weekly. Through our efforts Animoodles was also recognized with a number of award nominations and wins from Kotaku, The Toy Insider, and Creative Child Magazine. As a result of the holiday buzz, Animoodles sold out two weeks before Christmas on Amazon and Nordstrom.com along with several Nordstrom locations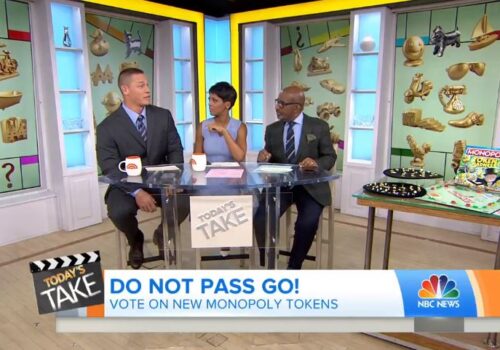 Monopoly Token Vote
Rallying Consumers, Press, and Brands to Shape the Fate of an Iconic Game
Challenge
As Monopoly planned the launch of a new take on its classic game, the Monopoly Token Madness Edition, fans around the world were invited to hand pick all eight tokens to become the new "classic" pieces on the board for years to come. The historic vote left the fate of the iconic tokens, including the Scottie dog, top hat, car, cat, and more, in the hands of consumers across the globe, giving them the ultimate power to choose which traditional tokens would remain or be removed from the beloved Hasbro game.Our challenge was to drive votes and develop a media strategy that would sustain coverage throughout the three-month campaign.
Approach
To generate awareness, excitement, and ongoing engagement, LPR strategically identified and released information at three key moments during the voting period. First, we built anticipation by releasing embargoed information about the campaign to a trusted group of top-tier press and influencers-asking each to keep the news safe ahead of an exclusive reveal with the hosts of Today Show. With a widely respected group of journalists and influencers on board and ready to rally behind their tokens of choice, news of the campaign along with passionate pleas from our 'ambassadors' activated widespread communities—including media, celebrities, consumers, and brands—to join the conversation across social and vote. To continue the momentum, we announced the first token voted out of the game timed to the largest toy industry event of the year—Toy Fair—resulting in big buzz and continued engagement as fans said goodbye to the beloved Thimble. To close out the campaign, we leveraged World Monopoly Day—the game's annual 'holiday'—to reveal the eight winning tokens through yet another exclusive Today Show announcement which was further supported by embargoed pitching.
Results
From January throughMarch, the Monopoly news made its way into nearly every U.S. media outlet via 4,000+ unique placements–including three exclusive announcements onToday Show, a front page feature in the Wall Street Journal, a leading story onUSA Today's homepage, a classic quiz on Buzz Feed, and countless more—causing a media and fan frenzy throughout the course of the campaign. With more than four million votes cast, and nearly six billion media impressions garnered, the campaign was a tremendous success and empowered fans across the globe to make a lasting mark on their favorite childhood game. We're proud to announce that the winners of the Monopoly Token Madness vote—the Scottie dog, top hat, car, t-rex, rubber ducky, and penguin—can still be found on the board today.