Our Story
Once Upon a Time…
We pride ourselves on being great storytellers. This is ours…
For more than 30 years, we've used our words to build brands, engage consumers, and launch new products and businesses.
This is our story.
I founded Litzky Public Relations (now known as LPR) in 1988. My reason was simple: I wanted to be accountable. I had the good fortune of deciding early on that I wanted to be a general publicist. So, in addition to agency work, I had already gained publishing expertise at Bantam Books, corporate and consumer products and event management expertise as part of the original marketing team at L'eggs Pantyhose, and learned about kids and moms while at Griffin Bacal Advertising.
But no accountability. After leaving Griffin Bacal, I was named the media director of the Ralston Purina Meow-Off which gave me a renewed love of media relations and big, complicated events. I had a brief stint at a small NYC agency as its creative director and decided that I was finally ready to go out on my own. It was March 10th, 1988.
---
"It's your attitude. I don't know
whether to flunk you or hire you."
---
Enter Josslynne Welch. She took a seat in the back row of my small classroom. With a bandana on her head and two small braids protruding from under it, she was hard to miss. She also wrote with a purple pen. She was taking the course, she thought, as a pass/fail so she didn't always show up for class.
The class was divided into groups; each group was responsible for creating a public relations plan. Plans would be presented at our final class. When I reminded my students of the impending assignment, Josslynne realized that she had not taken the class as seriously as she should have and that if she did not do well, her scholarship could be in jeopardy. She raised her hand and demanded to know how they could possibly be prepared enough. I, very unteacher-like told her, "if you came to class, you'd be prepared." Her very stinging teacher evaluation – submitted in purple ink – was the worst I received during my 15-year tenure.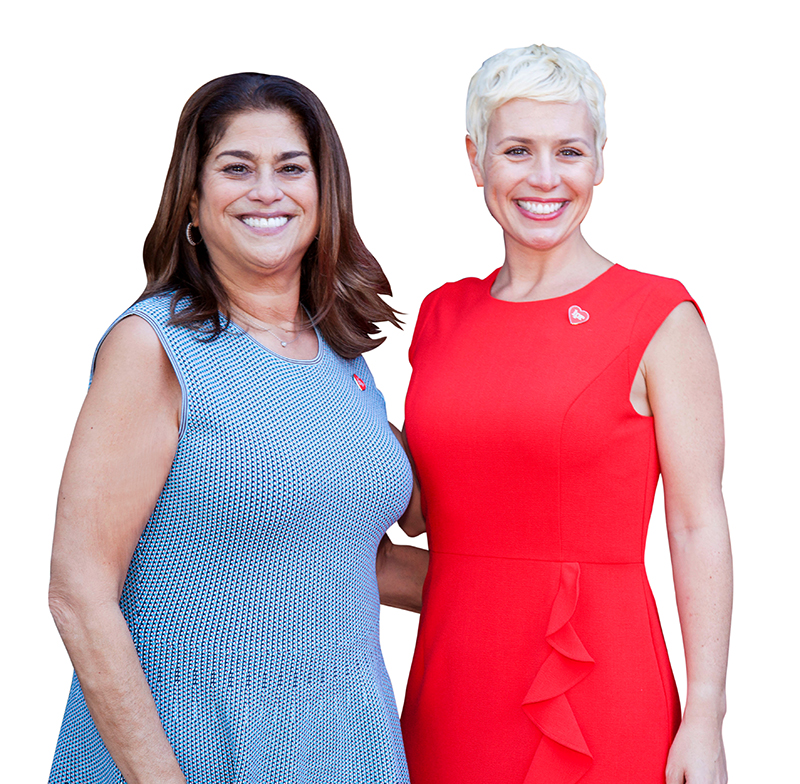 Two weeks later, there she was. Dressed in a thrift shop suit (and flip-flops), impressing me and the entire class with a strategic, on-point presentation. Who was she?
I asked her to stay after class. After the other students shuffled out, I said, "It's your attitude. I don't know whether to flunk you or hire you."
That was more than 20 years ago. Josslynne started as an intern in 1998 and together we have built an award-winning agency with a blue-chip roster of clients and a team of ethical, dedicated, and smart professionals who serve them. And, along the way, the agency has diversified so companies in other business verticals serving kids and families can benefit from our strategic, hands-on approach.
In 2018, Josslynne was named President of the agency that still bears my name. And I could not be more proud of her and our accomplishments.
Michele Litzky
CEO and Founder